Alison van Diggelen is a Silicon Valley journalist and commentator who has been described as "one of the most respected interviewers on the web." She interviews, moderates and leads workshops. Follow Alison here and join the conversation.
Alison moderates events for The Commonwealth Club, The Churchill Club, The Computer History Museum and other international venues (see below). 
Here is a selection of recent events: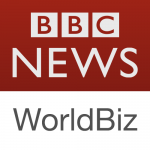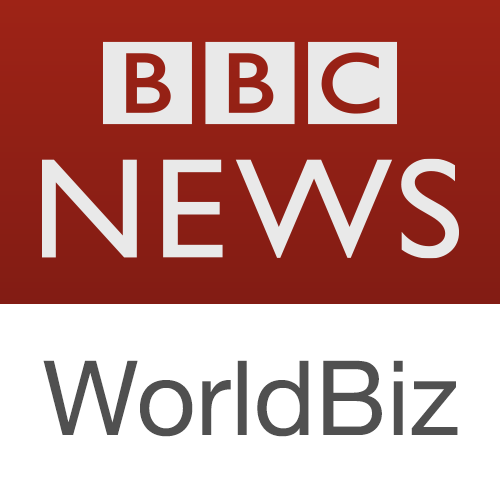 Since 2014: Alison has been a regular guest on the the BBC World Service program, Business Matters. She joined BBC host Mark Whittaker and former AP Bureau Chief in Pyongyang, Jean Lee to discuss cleantech and sustainability in Silicon Valley viz. a viz. North Korea. Listen to the lively discussion here.
In August, they discussed the Tesla Gigafactory. Find out more here
Alison has appeared on NBC Tech Show "Press:Here" with host Scott McGrew and Quentin Hardy of the New York Times. They discussed Silicon Valley innovation and tech trends with Ideo's David Kelley, Rocket Lawyer's Charley Moore and Dev BootCamp's Shereef Bishay.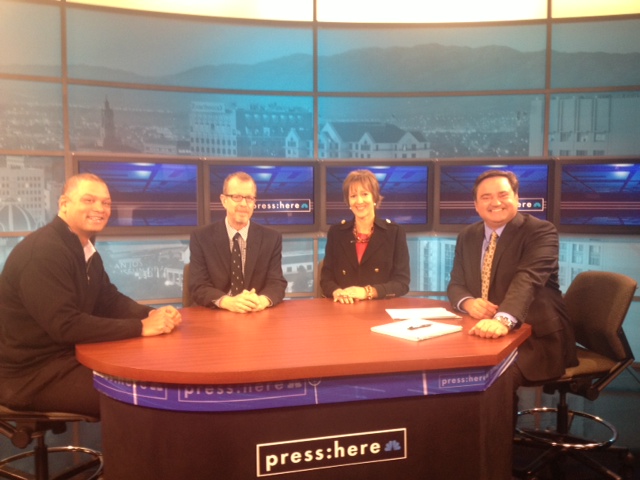 Alison joined Tesla Founding Board Member and Qualcomm Executive, Laurie Yoler for a conversation about Innovation and the Democratization of Power at the Churchill Club. You can watch the video here.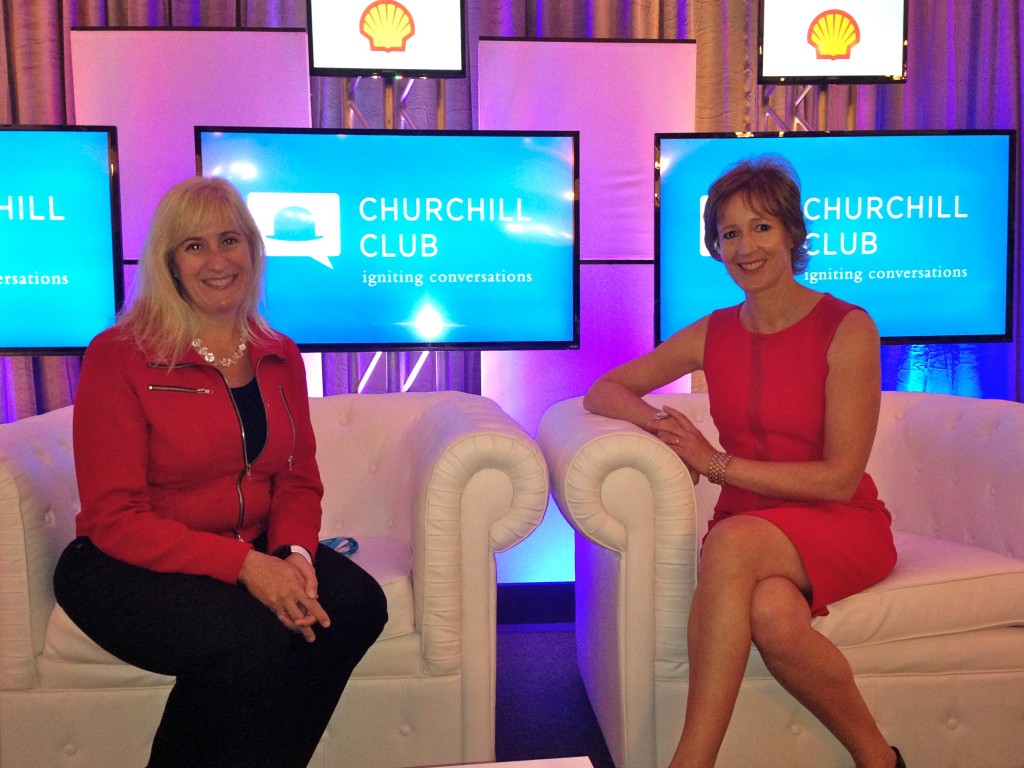 .
.
.
.
.
.
.
.
.
.
.
.
.
.
Interview with The Nature Conservancy CEO, Mark Tercek at the Commonwealth Club live on stage in Silicon Valley. Listen to the podcast here.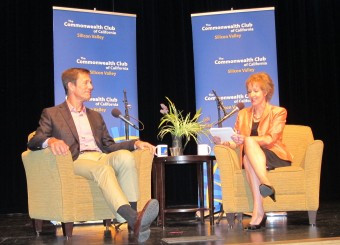 .
.
.
Interview with former Hewlett Packard CEO, Carly Fiorina on stage in Silicon Valley.  The lively event covered climate change, women in tech and Fiorina's legacy at HP. It aired on KLIV radio.  You can listen to the podcast here.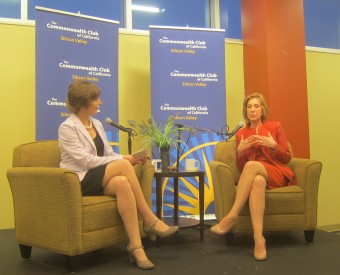 Alison interviewed Tesla Motors and SpaceX CEO, Elon Musk at the Computer History Museum in Mountain View. This is one of Musk's most candid interviews to date, and has been described as timeless and possibly "The Best Interview Yet." The event was part of the celebrated Revolutionaries Series, a partnership with KQED TV. See video and summary here
.
.
.
.
.
.
.
.
.
For the Commonwealth Club, Silicon Valley, Alison moderated the event: The Green Economy: Where are the Opportunities?  The event took place at Adobe's Headquarters in San Jose, CA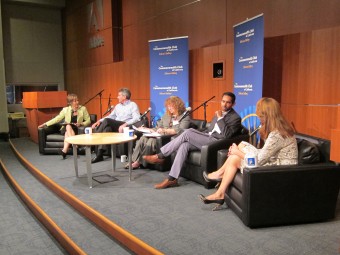 Panelists included:
Parag Chokshi, Clean Energy Public Affairs Manager, Google
Josh Green, General Partner, Mohr Davidow Ventures
Linda Keala, Vice President Human Resources, SolarCity
Nanci Klein, Deputy Director, Office of Economic Development, City of San Jose
Interview with best selling author and environmentalist, John Robbins at the Commonwealth Club, Silicon Valley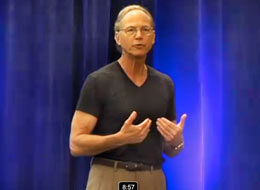 The event aired on KLIV radio and Channel 15 TV. Listen to the program here – Interview starts at 18.30 minutes.
"Alison van Diggelen is a marvelously engaging interviewer who brings genuine curiosity, insightful perceptions and stimulating information to the dialogue.  I've been a guest on many national shows, and been interviewed by Oprah, Terry Gross and many others of national renown.  Alison is fully in their class.  She is a true master of the art of conversation." John Robbins
To read more TESTIMONIALS, click here
Interview with tech evangelist and best selling author, Guy Kawasaki in front of a full house at University of California Santa Cruz Extension.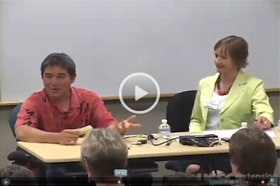 Here is a link to the animated one hour interview and Q & A.
It's also featured at UCSC Extension and on its YouTube Channel
Alison moderated a panel of tomorrow's Tech Titans for SDForum's Teens Plugged In Conference at the Microsoft Campus in Mountain View.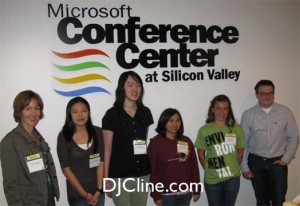 Here's a summary of the event
Panelists include, from the left: Diana Chen (Mountain View) , Veronica Hume (St. Francis), Katherine Nasol (Notre Dame), Emily Gran (Menlo Atherton) and Daniel Brusilovski (Aragon) and not photographed: Emily Munoz (Mountain View) and Nathalie Hon (Los Altos). Moderator: Alison van Diggelen
Photo Credit: DJ Cline
..
Alison moderated a panel of top New Media entrepreneurs at the

SDForum Business of New Media Conference at the Microsoft Campus in Silicon Valley. The panelists included Pandora's Tom Conrad, Zynga's Jonathan Flesher, Philipp Schloter of Nokia Point & Find, Mike Sego of Gaia Online and Joel Toledano of Krillion.
"Your insightful questions reached multi dimensions and flew smoothly throughout the discussion. It was the best session." Debra Brinsmead
Photo credit DJCline

Alison gave a series of lectures and seminars at the University of Edinburgh, Scotland. Here's some of the feedback she received: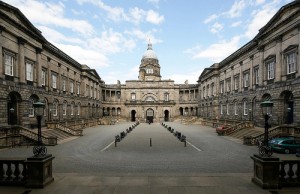 "Alison delivered excellent realistic stuff and is a great ambassador for Silicon Valley. All great Scots have to leave Scotland to achieve their best potential."
"Alison willingly let us work her to the bone as she delivered a series of 4 excellent talks and interacted with over 100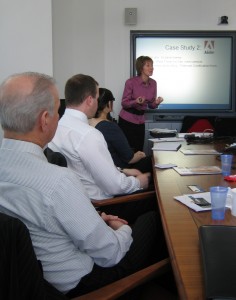 people during these teaching episodes. The first two teachings were delivered to students, and Alison had specially interviewed 3 different entrepreneurs to provide varying perspectives on the same topics such as networking or public relations. The next day she led a Masterclass on Green and Cleantech to 10 or so startup entrepreneurs from Scotland. A lively and informative discussion followed her excellent presentation as we learned about what Silicon Valley entrepreneurs and venture capitalists were doing about greening their businesses — and investing in others."
"That evening Alison gave a very inspiring talk on "Drinking the Kool Aid" in Silicon Valley. This was especially enlightening to people as they not only learned about what made the Silicon Valley a special place, but how they could use evangelism to better their own businesses. Excellent feedback was received from the audience that evening. " Michael Clouser, Associate Edinburgh-Stanford Link

"Your visit and presentations were a well made timely reminder that failure should not be ignored or shied away from but embraced when it comes and a necessary stopover on the road to success. That we should not underestimate the importance of failure in the discovery process and that we can and should reflect that all our paths and choices should be seen as part of the process in bringing us to where we are today – it all has value." Dr. Steve Ewing,  Senior Business Development Executive, University of Edinburgh Informatics

"I liked the structure of the talk and the way you used the narrative of success (from a student to a millionaire) which found resonance with our students and worked quite well. The new element for students was the reported accounts of entrepreneurs in your case studies. In my view, you managed to give a social or human aspect to the process of becoming an entrepreneur. You gave an anthropological account of entrepreneurship to our students which they can relate to, even if they cannot relate to the technology or field of that entrepreneur." Aghlab Al-Attili, Informatics Ventures
"It was definitely one of the most informative talks I have attended, especially since it covered multiple startups from the same viewpoints (this is not something I have seen in any other talk). The things you mentioned about the new PR machine (Twitter/Facebook/etc) have also prompted me to begin using my Twitter account again. I now know that I should be allocating a sizeable proportion of my time to publicity in my future ventures too!" Ali Eslami, Founder KeepMeOut