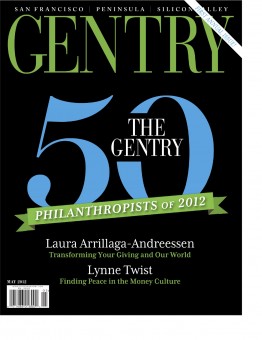 "Alison van Diggelen has become one of the most respected interviewers on the web." 
Gentry Magazine
Scene Magazine Feature 

 "Alison van Diggelen coaxes thinkers, activists, and the merely famous to talk about green tech – and themselves. Martin Sheen sends her handwritten letters. Maureen Dowd has invited her for cocktails in DC. Marketing guru Guy Kawasaki sought her help with a few edits on his new book…." READ MORE
.
.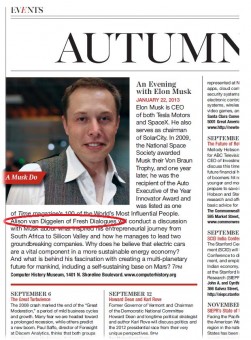 .
Gentry Magazine, Autumn 2012
Alison interviewed SpaceX and Tesla Motors CEO Elon Musk in January 2013 to launch the Computer History Museum Revolutionaries Series 2013, a partnership with KQED. The hour-long interview aired on KQED Radio and KQED TV.
See full-length video interview here
The interview helped inspire a six-part Word Cloud Art Series. Find out more here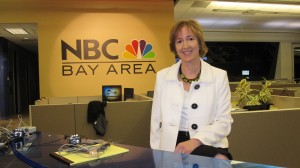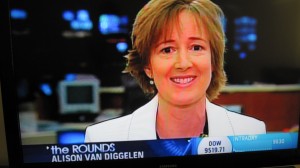 .
.
Alison van Diggelen appeared on MSNBC, Dr. Nancy Show
.
.

Newsmaker interview with Paul Krugman launches Fresh Dialogues on Huffington Post. Personal invitation follows from Arianna Huffington to cross-post and blog for the most linked to blog on the internet.
.

Full page feature in the San Jose Mercury News August 7th, 2010 by Mary Gottschalk:  'What sets van Diggelen apart is her uncanny ability to coax major names to agree to interviews.' Read more here
Front page story in The Mercury News, Business Section, July 3, 2009 by Mike Cassidy.
"Through preparation, determination and an irresistible charm, she's become a one-woman media machine in Silicon Valley…Her guests? Martin Sheen, Charlie Rose, Maureen Dowd, Jack Welch and a host of Silicon Valley tech execs."
.
In 2011, Alison was interviewed by KBay's Sam Van Zandt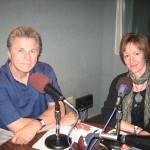 Featured at the Poynter Institute "One-woman media machine snags A-listers for podcasts"
Featured at Digital Journal "An interview with citizen journalist, Alison van Diggelen"
Featured at Open Salon "What kind of lofty media credentials do you need to nab interviews with…"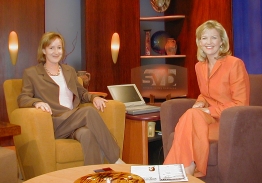 Alison appeared on the Silicon Valley Business Program and was interviewed by KTVU's Pam Cook.
.
.
.

Alison was interviewed by Ross McGowan on Mornings on Two, KTVU regarding her commentary, "Waiting for the IPO"

Interview on the Gary Robertson Show, BBC Radio Scotland re. Alison's Scottish roots and her  commentaries

From Mike Cassidy's Silicon Valley dispatches:
"Cambridge University education. Jobs in her native Scotland and in London and Paris as an international investment and real estate adviser. She and her husband would move to the United States to continue their fast-track careers…In 1994, they landed in Silicon Valley. Alison planned to find a big job in San Francisco's financial district. And then van Diggelen discovered she was pregnant…"

KBay Radio Interview on South Bay Sunday with Sam Van Zandt to discuss Fresh Dialogues and some of the ways you can use social media to get the green message out. May 10, 2009  LINK

In 2001 Alison was nominated for a Women of Achievement Award in the Category of Communications.

The Herald – Scotland's most popular newspaper included an in-depth feature: exploring Alison van Diggelen's commentary on life and tech in Silicon Valley.
"You were our first winner. One of the things I look for is a well designed site that demonstrates authority on the subject matter." Scott Bromfield, Directory/Community Producer, Bayarea.com. Site of the Week Award, August, 2000; Site of the Year nominee, December, 2000 for Siliconmom.
"It is certainly an excellent set of pages." Scottie, Editor of the Scottish Culture Guide at About.com
Alison also moderates events for The Commonwealth Club 
August 2012, Alison moderated the event: The Green Economy: Where are the Opportunities?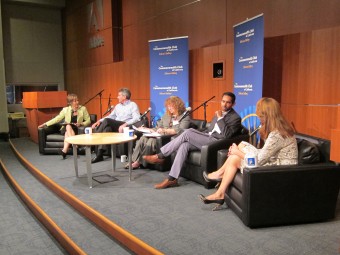 Panelists included:
Parag Chokshi, Clean Energy Public Affairs Manager, Google
Josh Green, General Partner, Mohr Davidow Ventures
Linda Keala, Vice President Human Resources, SolarCity
Nanci Klein, Deputy Director, Office of Economic Development, City of San Jose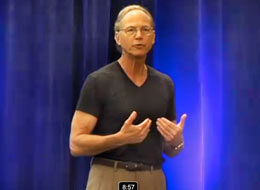 February 2011, Alison van Diggelen interviewed best-selling author and environmentalist, John Robbins at the Commonwealth Club, Silicon Valley
The event aired on KLIV radio and Channel 15 TV . Find out more here – Interview starts at 18.30 minutes.
"Alison van Diggelen is a marvelously engaging interviewer who brings genuine curiosity, insightful perceptions and stimulating information to the dialogue.  I've been a guest on many national shows, and been interviewed by Oprah, Terry Gross and many others of national renown.  Alison is fully in their class.  She is a true master of the art of conversation." John Robbins
To read more TESTIMONIALS, click here