Welcome to Fresh Dialogues where we focus on green business issues.  Check out lively interviews with tech visionaries, business leaders, and cultural icons.
Soak up the energy of those who are finding sustainable solutions; and changing the way we impact our planet. Alison van Diggelen asks Fresh Questions and gets Fresh Answers.
Meet your host
JOURNALIST
Alison van Diggelen is a Silicon Valley journalist and commentator.  She is host of Fresh Dialogues (TM) and also contributes to Public Radio International's The World, NPR's KQED Quest, The California Report, Climate Watch and the Huffington Post.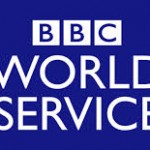 Alison has been a guest on BBC World Service "Business Matters," NBC's Tech Show "Press Here,"  KTVU's "Mornings on Two", "Silicon Valley Business," KGO and KBay radio. Her in-depth interviews and profiles of business leaders have appeared in the Silicon Valley Business Journal , VLQ and San Jose Magazine. Alison's writing has also appeared in The Glasgow Herald.
RADIO
Working with National Public Radio's KQED Forum team and its host Michael Krasny inspired Alison to focus on her passion – interviewing people – especially those working on the green revolution. She founded Fresh Dialogues in September 2008 as a venue for her interviews and commentary.
MODERATOR
Alison has moderated events and interviews internationally. Venues include The Commonwealth Club, The Churchill Club, UC Santa Cruz and the University of Edinburgh School of Business. In January 2013, Alison interviewed Elon Musk as part of the Revolutionaries Series at the Computer History Museum.
MEDIA/AWARDS
California State Senator Elaine Alquist nominated Alison for a Woman of Achievement Award in communication for the Women's Fund of Silicon Valley. She was also honored by U.S. Congressman, Mike Honda.  Fresh Dialogues has been featured in the San Jose Mercury News, the Gentry Magazine and OTHER MEDIA
EUROPE
She hails from Bonnie Scotland and worked for investment consultants in London and Paris before moving to Silicon Valley in 1994. She has a BSc. from the University of Paisley and a Master's in Land Economy from the University of Cambridge. (Wolfson College)
Reviews
"Alison van Diggelen has worked closely with me on Forum. She is intelligent, articulate and has a knack for asking insightful questions. I know you will enjoy meeting her and hearing her interviews." Michael Krasny, KQED Forum Host
"Alison's interview style combines genuine curiosity, intelligence and humor."  Elon Musk, CEO Tesla Motors, SpaceX
Check out Testimonials and Appearances
To send a media or other inquiry, click here