By Alison van Diggelen, host of Fresh Dialogues
Silicon Valley is well known as the global hub of innovative technology. Can four weeks immersed in its unique ecosystem help inspire a new generation of global tech leaders? That's the hope behind a program called Tech Women, launched by former Secretary of State, Hillary Clinton and now sponsored by the State Department.
Last month, over seventy tech women from Africa and the Middle East made a month-long visit to Silicon Valley. I met with several of them to explore what they learned, and how they plan to leverage technology to tackle their countries' challenges when they return home.
A version of this story aired on BBC's Tech Tent on Nov. 14, 2014. Listen to the podcast below:  @20.00

Here is the full length transcript: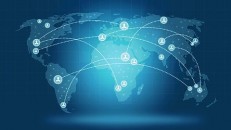 Tech Tent Host, Rory Cellan-Jones: One interesting aspect of the tech revolution is that women are playing a bigger role in the developing world than in places like the U.S. and U.K. Over 70 women from Africa and the Middle Easter have just wrapped up a month long visit to Silicon Valley, with the aim of picking up ideas for the technology they can use to tackle their country's challenges when they return home. Alison van Diggelen met two of them…
Alison van Diggelen: They are two women with ambitious missions. They've got the tech savvy and now, after a month building connections and wisdom in Silicon Valley, they're eager to launch their dreams back home.
Meet Asal Ibrahim who wants to bring massive deployment of solar power to Jordan; and Serah Kahiu from Kenya who wants to jumpstart the science and tech economy in Africa by developing a network of science museums and labs across the entire continent.
Both have lofty goals, but they talk with such conviction and enthusiasm, it's hard not to believe that these young women will change the world, at least their little corner of it.
I start by asking Kahiu about the current state of technology in Kenya.
Kahiu: "I use mobile technology in Kenya, it's HUGE. It's like magic because you can do transactions, money transactions on your mobile. You can pay someone from wherever in a country: school fees, bills. That one has revolutionized life in Kenya."
She explains how Facebook is a vital tech tool for small businesses in Kenya.
Kahiu: "You can use your phone for Internet. That has really sparked business because you can advertise your product on Facebook, get someone to pay you through M-pesa and then put stuff on a public transport system and it's transported to your client. That has made it so easy for people like farmers. You cut out the middleman. The farmer gets all the profit. This is huge, especially for women. The majority of small scale farmers in Kenya are women, so that has improved standards of living for many women in rural areas."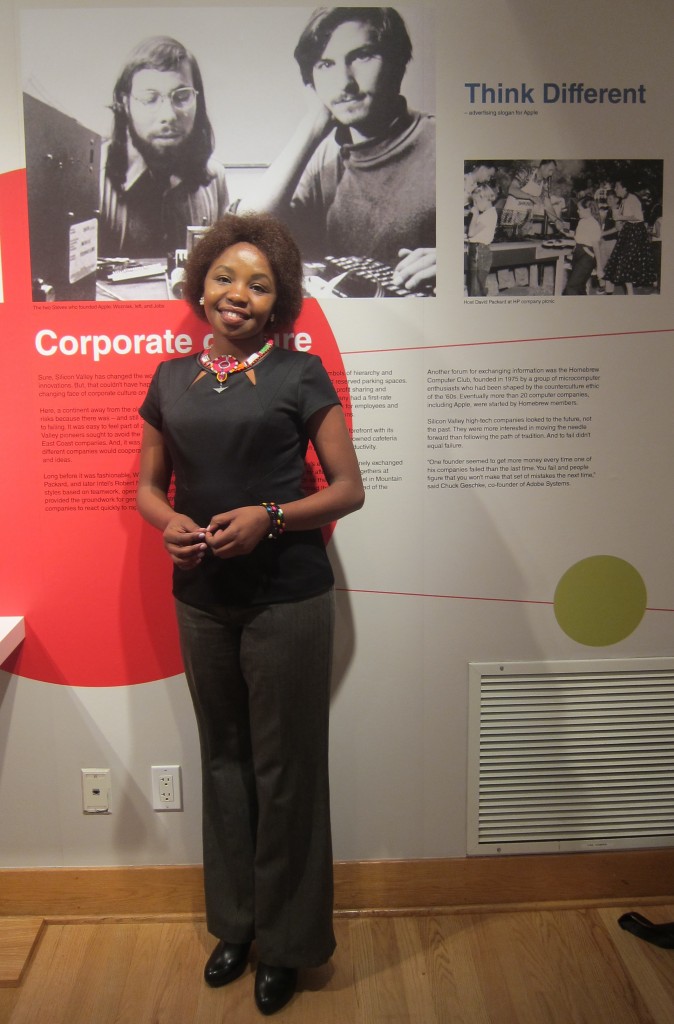 We discuss her grand vision of creating a network of hands-on science and tech centers across Africa, starting in Juja, Kenya, a university town she describes as having "the same vibe as Silicon Valley."
Kahiu: "We need to embrace more technology because 60% of Africans and youth in Kenya are under 35. We have a bulge of youth who're not employed. Science and technology is the last frontier for job creation. We must prepare people for that. We import 80% of whatever we're using. Why do we import? Why not make it in Kenya?
"If the governments of Africa invest in science and technology and put it on its pedestal as an accelerator of development, youth are encouraged to understand science better, and more importantly, to start companies."
van Diggelen: "So you feel it needs an entrepreneurship spirit kick-started?"
Kahiu: "Yes, kick-started! There's a need for that entrepreneurship. They're learning theory, theory, theory."
van Diggelen: "So commercializing these ideas?"
Kahiu: "It's very hard…That's what I want to do. I'll sit in the gap between the education system and the industry and help people to see the possibilities that there are in science, technology, engineering and math."
"Every Kenyan child that is being born deserves to know and understand technology. We don't have a choice. If the world is accelerating the way it is doing, we'll be left so far behind, we won't even see the dust. I'm serious."
"Science and technology should answer your problems. So, I meet people where they are and then we walk together …People care about drinking water, safer roads and availability of healthy foods for their kids. So these are their needs. So I'll walk with my people from that point and we'll walk towards particle physics…flying to the moon, or Mars…who knows? (laughter)"

(This interview took place at the Los Altos History Museum, which is currently featuring an interactive Silicon Valley exhibit, now through April 2015)
Asal Ibrahim is a 24 year-old student from Amman, Jordan. She's been working at a (Vista Solar) solar company in Silicon Valley, soaking up the "can do" attitude.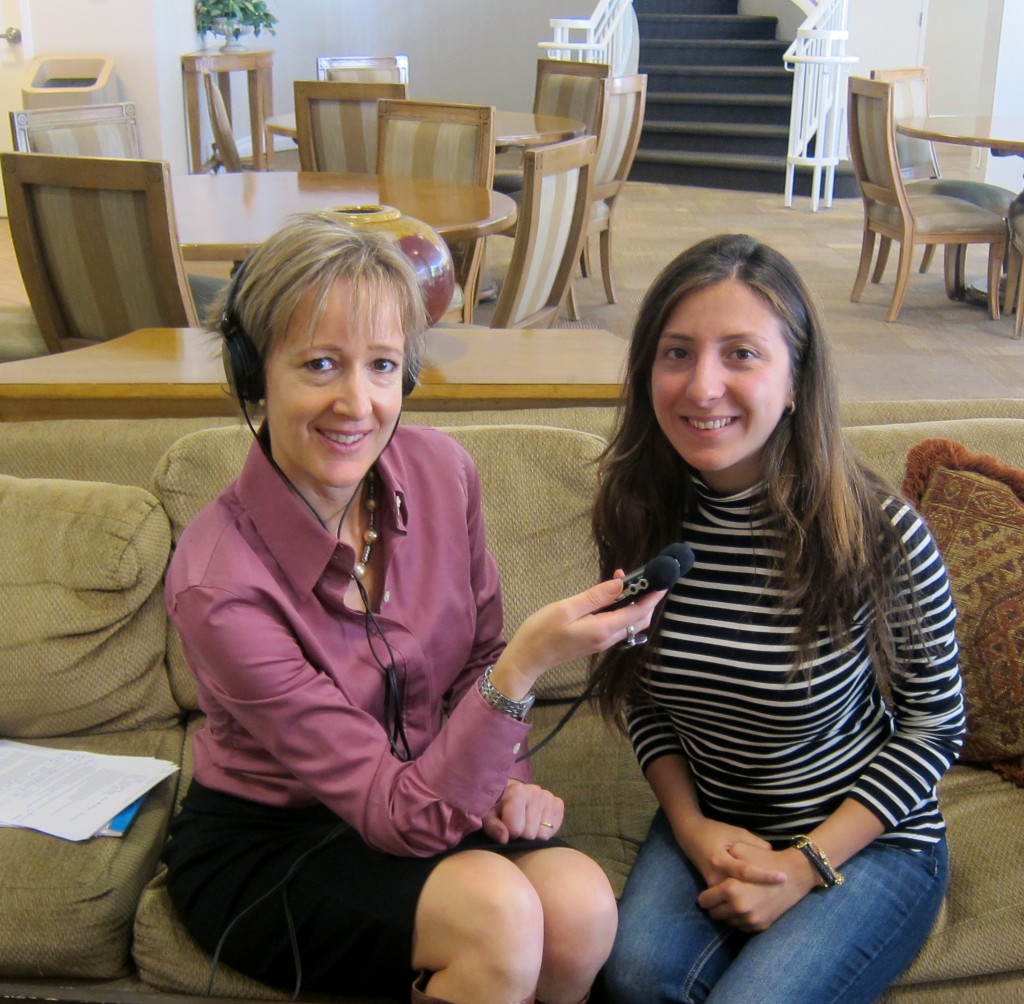 Ibrahim is enthusiastic about the state of technology in Jordan today, but admits there are many opportunities for improvement.
I asked her how Silicon Valley's tech obsessed culture compares to that of Jordan.
Ibrahim: "It's very similar. Everyone is obsessed with technology: holding a smart phone, interacting on social media, using it in almost every aspect of life. On an infrastructure level it needs to be improved: transportation, education is employing technology a lot…we need to improve it way more.
 "You can find anything from high tech schools to poor schools in Jordan. We have schools that are winning international competitions like Intel Science Fair or Microsoft Imagine Cup and compete worldwide with their Robotech, with their programming skills, website software. Some schools are more advanced than some universities in Jordan. We're still lacking equipped labs for example, not only technological advances like IT, but also scientific labs.
 "Jordanians are very into technology. They can contribute a lot if they get the chance. We have a lot of international companies that have offices in Jordan, and employ large amount of engineers, like Microsoft, Sony, Yahoo."
 Ibrahim's goal is to encourage the massive deployment of solar power in Jordan, but she faces an uphill struggle.
"It's not easy to push this kind of alternate power and challenge the big oil companies. We have to combine all the manpower we have, all the technology, knowledge, NGOs, advocates, to make this happen. It's a dream that needs to be worked on at a national level."
Ibrahim was part of a public private partnership that brought 200 Mega Watts of solar power online this year, but she's determined to keep up the momentum.
"97% of our energy is imported, so if any of surrounding countries that provide us with oil or electricity have bad political situations, which is the case most of the times, we will be out of energy. Renewables are now 2% of energy share. It's mostly oil now."
So how has Ibrahim's month in Silicon Valley inspired her?
"The most special spirit of Silicon Valley is how diverse it is. Having people from all over the world working for the state of technology, for the sake of entrepreneuring, for the sake of innovating, creating new things. How excited people are on the train in the morning – they feel happy, on a mission to accomplish…it has reached me."
She's learned an important lesson from her month in Silicon Valley:
Ibrahim: "No idea is bad. If you have a single idea, whether it's a website, app, any innovation you think can change the face of technology, you should pursue this, because an idea dies if you don't pursue it.
 "It's all inspiring to me. Everything is possible if you have the persistence and determination to make it happen. The Jordanian culture encourages girls and boys, men to study equally; they're very encouraged to pursue careers in STEM, to pursue technological and scientific degrees. Being in a male dominated environment in technological companies, can be a bit frightening for girls and women…there is no challenge if you show confidence and if you have a dream to pursue, no one will stand in your way."
 Check back soon for my interview with Sierra Leone's Fatmata Kamara who wants to bring solar power to rural areas of her country to improve the livelihood of rural communities and help in the fight against Ebola.

Find out about more inspiring women at Fresh Dialogues