By Alison van Diggelen, host of Fresh Dialogues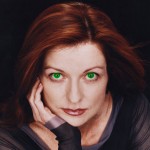 Download or listen to this lively Fresh Dialogues interview
We welcome feedback at FreshDialogues.com, click on the Contact Tab
Yesterday, I met with the enchanting Pulitzer Prize winning columnist Maureen Dowd. We had an animated conversation during a green-themed morning in downtown San Jose. Over cups of delicious mint tea, we discussed Maureen's Irish heritage and how that inspires her fiery prose. We also discussed her belief in America's green future.

 
Are her columns in fact letters to her mother?
Is her Irish blood responsible for her humor and biting prose?
Why does she think we've been moving backwards – like the Flintstones – in the last eight years?
Why did the Detroit leaders not embrace a green future?
What role did Dick Cheney play in derailing the development of an alternative energy plan in the 70's?
How is her 'office husband' aka Tom Friedman's green mantra influencing her?
Why did she describe Al Gore as "practically lactating"in exposing his eco-sensitive side; and why does she now endorse his green message?
What's her idea of a dream day? (you might be surprised to learn it includes a cute guy and recycling!)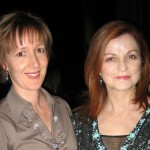 For a trancript of the interview, click here
Listen to Part II  of Fresh Dialogues with Maureen Dowd when we discuss Barack Obama's challenges, her admiration for Michelle Obama (beyond the arms),  the future of journalism, her preference for "saucy" over "snark"; and her reputation for bewitching men.
To listen to a Fresh Dialogues green interview with Tom Friedman, click here