By Alison van Diggelen, host of Fresh Dialogues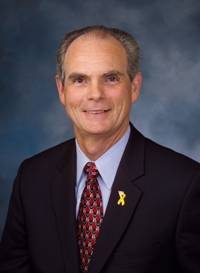 Download or listen to this lively Fresh Dialogues interview
We welcome feedback at FreshDialogues.com, click on the Contact Tab
In Part Two of our interview with Mayor Chuck Reed, the Green Mayor discusses how the city is changing its rules and practices to move "at the speed of business" to attract clean tech companies like Tesla Motors to Silicon Valley. The interview includes:
Why the Mayor's Green Vision had to be bold and aggressive
Which green achievement makes him most proud
Why Mayor Reed thanks Governor Schwarzenegger for his part in Tesla's decision to relocate to San Jose

The phone call to Tesla's CEO and how it got San Jose on the company's shortlist
What rule changes the City of San Jose put in place to accommodate clean tech business
What entrepreneurial practices does the city use that are models for the rest of the world?

How did the city reduce one approval process from 3-6 months to one HOUR?
The interview took place in November 2008 at San Jose City Hall.
Listen to Fresh Dialogues with Mayor Chuck Reed, part two on Tesla and clean tech in Silicon Valley
To check out part one of the interview with Mayor Chuck Reed, on his humble beginnings, his inspiration for the Green Vision and his views on Obama's presidency, click here
<a href="http://technorati.com/claim/e2qguza3tn" rel="me">Technorati Profile</a>