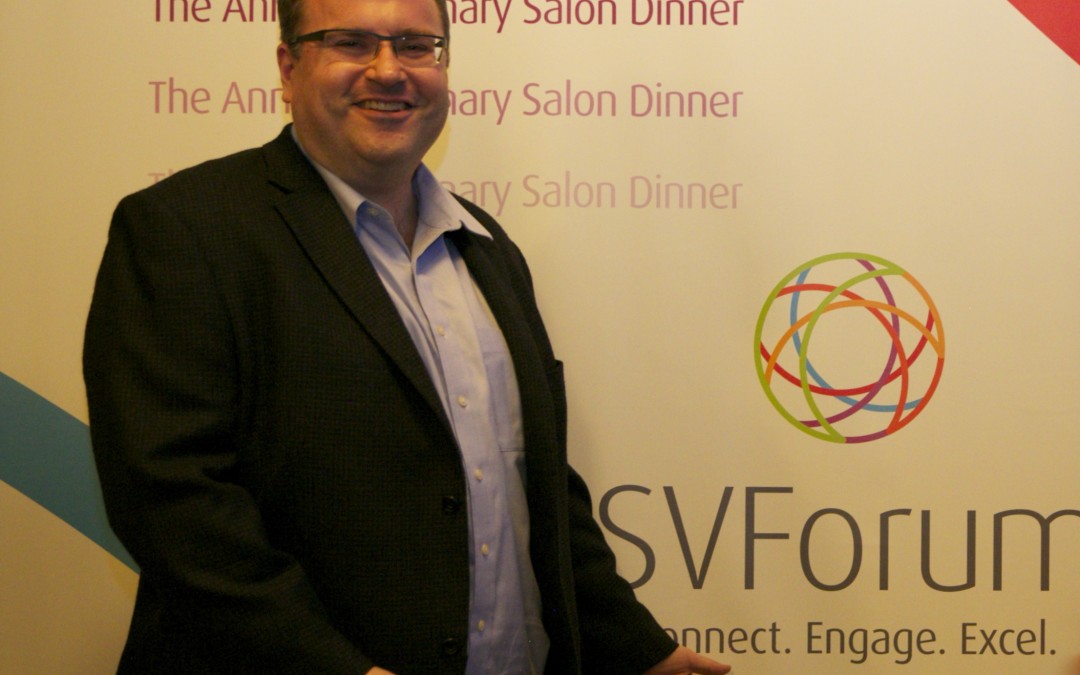 By Alison van Diggelen, host of Fresh Dialogues
LinkedIn Cofounder and tech investor extraordinaire, Reid Hoffman delivered some compelling entrepreneurial insights to an intimate group in Silicon Valley last week. It earned him a few more stars for his "visionary" reputation; however his insights on the drive to get more women in tech fell far short of expectations. See below…
The gathering was an elegant SVForum affair, led by CEO Adiba Barney.
Here's some of Hoffman's valuable wisdom for entrepreneurs:
1. Don't keep your big idea a secret
According to Hoffman, if you don't share your startup idea with people who can help you, it's "a massive recipe for failure."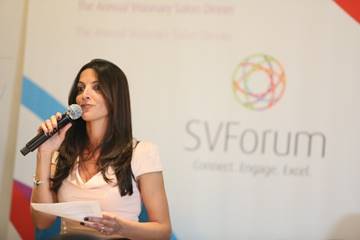 2. Mine your network
As Hoffman emphasizes in his latest book The Alliance, "An externally networked workforce is critical to an innovative company." What he means by this is:
a. nurture your wider network (give and take advice) and be active on social media
b. encourage your employees to do likewise
c. seek wisdom from the smartest people you know outside your company
Hoffman illustrated this with an anecdote about his "odd couple" alliance with PayPal cofounder Peter Thiel, whom he initially considered "to the right of Attila the Hun" and who considered Hoffman a communist.
3. Don't rush the IPO
Hoffman underlined that IPOs aren't the holy grail they once were, thanks to late stage investors with large cash infusions. IPOs must make sense strategically for your startup.
"The key question for any company is how an IPO can help you build your company into something that may be around for decades or hundreds of years and help to transform the industry they are in," says Hoffman.
This fits with what Elon Musk told me when I asked him about a SpaceX IPO. He pointed out that there are major disadvantages to going public, especially if your business has very long term goals (like going to Mars!)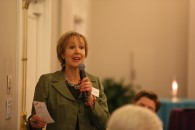 And now on to the subject of the dismally low number of women in Silicon Valley's tech companies. Latest figures show only 25% of LinkedIn's leadership is female, the number is even lower for women holding tech positions (17%).
Since Hoffman prides himself as a public intellectual, I asked him what LinkedIn is doing to increase the number of women in tech; and what the academic case is for doing so. Frankly, I thought he'd cite one of the many studies which show the positive correlation between the number of women executives and company success.
Here's his response:
"Women on average are much more diligent than men and much more capable of learning a set of different things, so having them deeply engaged in technology, creating the future is important. And then there's obviously the full ramp of sensibilities for how products should work…how those human ecosystems should work. So I think it behooves…the world is much better off… with having an industry that isn't – as it's historically been – very balanced on the male side, but to be trending toward a more evenly balanced industry. There are various initiatives – the Lean In one is just the most recent." Reid Hoffman
That's it.
He's referring to the announcement on February 8th that LeanIn.org, Facebook, LinkedIn and the Anita Borg Institute have created a partnership to expand Lean In Circles on college campuses. Reid Hoffman and the LinkedIn team deserve some praise for their involvement, but that's it? I didn't get the feeling that this topic is high on Hoffman's agenda, or that he cares that much about it.
Here's my vision: I'd like to see Mr Hoffman use his profound intellect and growing visionary platform to inspire more action and help get more women into the tech field.