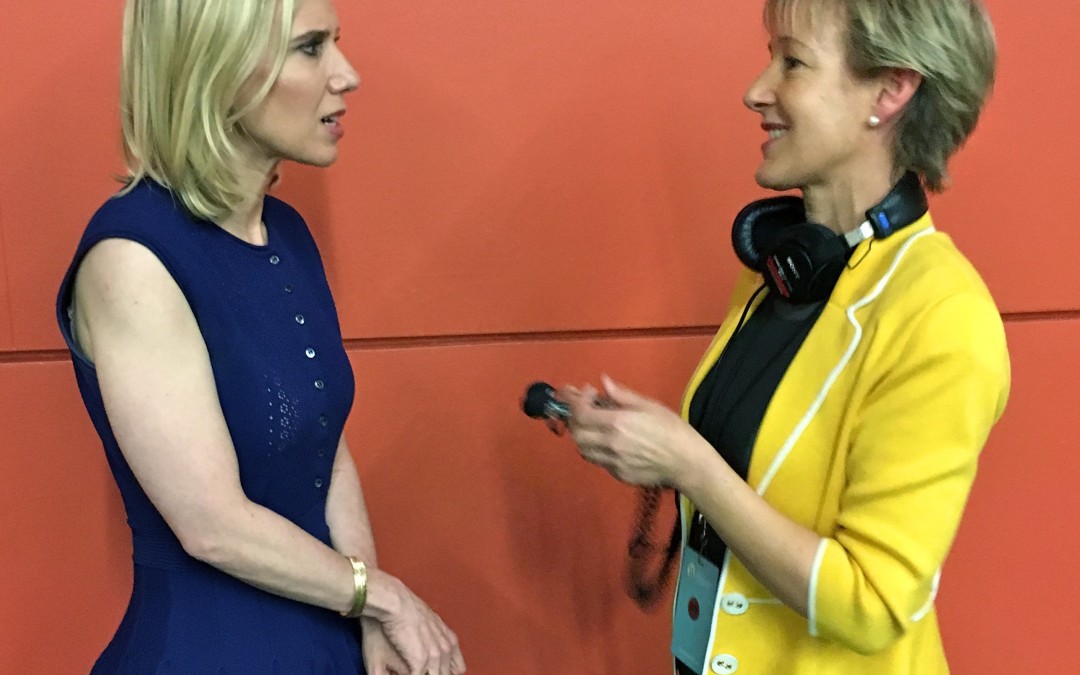 By Alison van Diggelen, host of Fresh Dialogues
Instagram recently announced it had reached a big milestone: half a billion users. The BBC asked me to interview the company's COO, Marne Levine to explore the company's appeal and find out why video – and new products like Boomerang – are helping fuel that growth.
"We're certainly marching towards a billion…and even beyond a billion. Today, video is exploding on Instagram… In the last six months, consumption increased by more than 40%…Sometimes people want sight, sound and motion to tell their stories. " Instagram COO, Marne Levine
Listen to the Instagram interview and discussion below or at the BBC's Business Matter's podcast (Instagram segment starts at 26:40 on BBC podcast).
.
Here's a transcript of the conversation, edited for length and clarity:
BBC host, Fergus Nicholl: Do you use Instagram? A new study says that half the Fortune 500 companies use it for marketing. Alison, you've been talking to a bigwig at the company about its recent announcement that it's reached the magic number of half a billion users?
Alison van Diggelen: That's right. I interviewed Marne Levine. Instagram is very well known as a place where youth congregate, especially teenagers…they use it to reach their friends and share cool things…a lot of these users are women. But they're not the only ones making up this figure of half a billion users. I asked Marne how entrepreneurs are using Instagram to attract more business…
Marne Levine:  There are so many different stories of small businesses, big businesses that have grown through the Instagram community. A woman named Isha Yuba in Germany – has "Art Youth Society." She started by designing a bracelet, she posted a photo of it. Somebody inquired and suddenly she has a thriving business. She has turned her passion into livelihood. A lot of businesses have started to advertise on Instagram. We now have more than 200,000 advertisers…the vast majority of those are small businesses.
Alison van Diggelen: You've added about 100 million users in about 9 months.  Obviously the next milestone would be one billion…Any ideas when that might happen?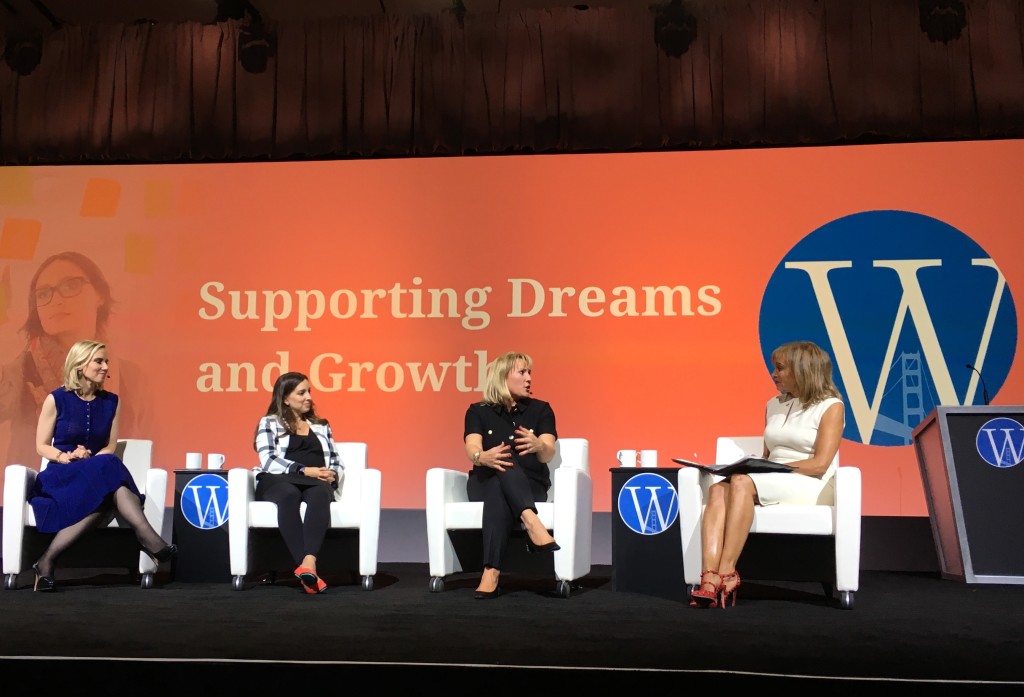 Marne Levine: We're certainly marching towards a billion…and even beyond a billion. When we have more people on the platform, it really benefits the Instagram community – we get a wide range of perspectives, new windows into different things that are happening around the world.
Those could be big events like the Olympics…that's probably how I'm going to experience the Olympics, through Instagram. Lots of people are sharing ordinary moments, epic moments and everything in between.
Alison van Diggelen: Why do you think Instagram is doing so much better than Twitter, that seems to have plateaued?
Marne Levine: We're constantly trying to thinking about: what would add value to the community? We listen to feedback, continue to innovate so people can tell their stories in different ways. When Instagram started it was really all about photos. Today video is exploding on Instagram… In the last 6 months, consumption increased by  more than 40%.
Sometimes people want "sight sound and motion" to tell their stories. Sometimes it's not necessarily just a straight video….I don't know whether you know Boomerang? Cool little looping videos that take ordinary moments and turn them into fun and delightful moments.
Alison van Diggelen: You posted one of your son going up and down the stairs?
Marne Levine: I did!  Somebody once said this to me and this is how I now think about it: Motion is the new filter.
Alison van Diggelen: Your CEO persuaded the Pope to go on Instagram. Tell us about that…
Marne Levine: The Pope is looking to inspire lots of people. What he told our CEO, is that a lot of times….people will show him an image to get over the language barrier…Images are the most powerful way to connect, because they transcend borders, language, cultures, generations. You look at the image and instantly connect. He understood that there's a new global language of images. In this case 500 million people are contributing to that new global language of images – it could be images that are documenting the plight of refugees… images of hope and opportunity. That can be really inspiring…
(End of interview)
Fergus Nicholl: She could be VP for sales, as well as COO. She does a pretty fantastic job of selling…But just to zoom in on one of the questions I thought was very sharp: this question of plateauing.
You were talking about Twitter, and people might also think about Snapchat…I wonder whether Instagram is doing really well just because it's in vogue.  Maybe, in a year's time there'll be something else?
Alison van Diggelen: I think that's the constant challenge of Silicon Valley companies, of social media companies in general. They have to keep innovating. They can't just put out this cool platform and assume that people will come to it. She talked about how they listen to feedback…because not everyone loves Instagram. They recently changed their algorithm to make (the feed) not just strictly reverse chronological order and that caused push-back from certain users, so she underlined how they try to listen to their users and please as many users as possible.
They've also launched "business profiles" to allow businesses, like the entrepreneur mentioned, to get the word out and reach their target audience. And of course, over 50% of the users are in this very sought after demographic of under 35-years old. So it's a great way for companies, business and media outlets to reach this young demographic.
Continue listening to our discussion on the BBC podcast (Starts at 33:00):
What can be done to increase the number of women in business?
How has Facebook's Sheryl Sandberg influenced Marne Levine?
The interview took place at the Bay Area Women's Summit on June 21st. The Women's Foundation partnered with the mayors of San Francisco and Oakland to host the event.
Find out more
Re Brexit: BBC Dialogues: What does it mean for the United States, globalization and Hillary Clinton? 
More BBC Reports at Fresh Dialogues: Re Tesla, Solar Impulse, Code for America and Mexicans in Silicon Valley, etc.
Fresh Dialogues Inspiring Women Series