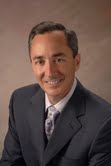 By Alison van Diggelen, host of Fresh Dialogues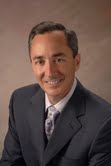 On the Eve of Earth Day, it's telling to look at the green motivations of one of Silicon Valley's leaders in solar technology: CEO of Akeena Solar, Barry Cinnamon. He's been a solar advocate since the 1970's when he studied the science at Massachusetts Institute of Technology (MIT); however, he's emphatic in his belief: economics trumps environmental arguments for going solar. So much so, that Cinnamon chose to avoid the color green in his company logo and vehicles.
What motivated Cinnamon to explore solar energy in the 1970's?
"In the 1970's we had the energy crisis and …(President) Jimmy Carter said 'the energy crisis is the moral equivalent of war.'  …there was no environmental consciousness about fossil fuels being bad; nobody had ever heard of Green House Gases…We were all worried about nuclear winter."
.
On becoming a green entrepreneur
"It was a really FEEL GOOD THING….We knew we were doing the right thing for the environment…"
.
On the economics of going solar
"Customers want to do it for the environment or for our country's energy independence….but if the numbers don't pencil out, they almost never do it…you've got to make a decent economic case."
.

.
Download or listen to this lively Fresh Dialogues interview
We welcome feedback at FreshDialogues.com, click on the Contact Tab
.
How does "belief" in Global Warming alter the sales pitch?
"Some people don't 'believe' it, and it's a religious thing…'green' works well in the Bay Area….but (elsewhere) customers would avoid a company who's main pitch is green…but if you hit them with the economic argument or the energy independence argument – we don't need to buy any energy from the Persian Gulf – it works just fine."
.
Could there be a repeat of the 1970's boom then bust in alternative energy?
"In the 70's/early 80's, the crisis went away, tax credits went away…if energy prices suddenly plummeted again….it'll happen again. We don't have the political will to artificially support oil or gas prices….(but) because the world  demand for oil and gas is so high and the supply is generally limited…economics is going to reduce the chances that it will happen again…but it's not impossible."