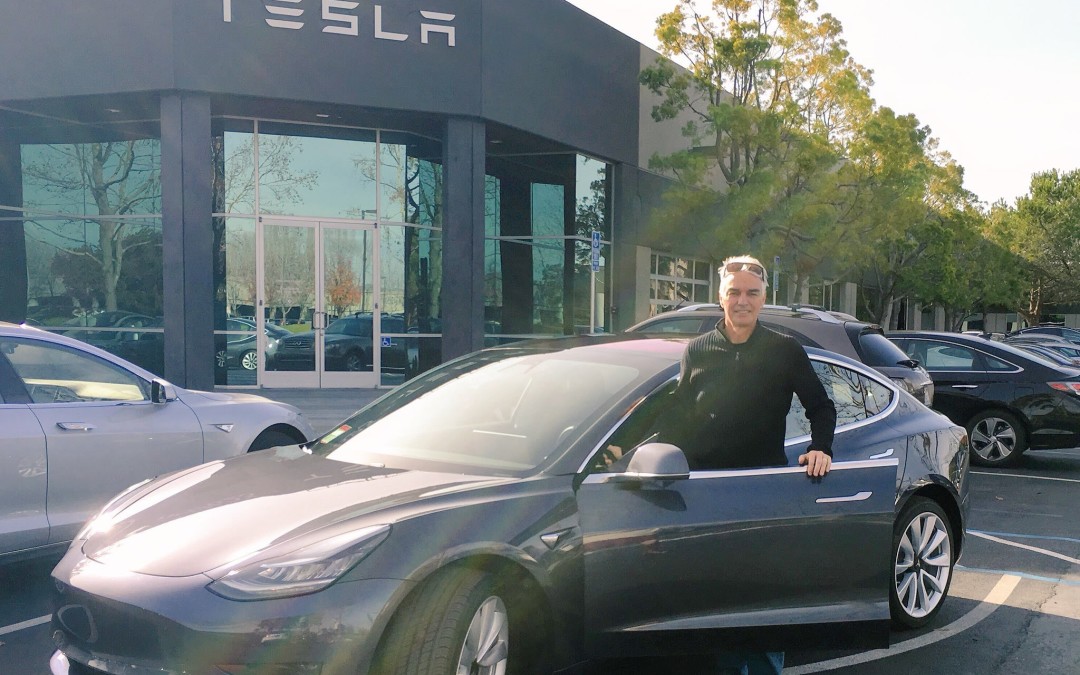 Our 
delivery
 date was scheduled two weeks ago, then cancelled abruptly without explanation. This week, delivery was again scheduled but we still held our breath…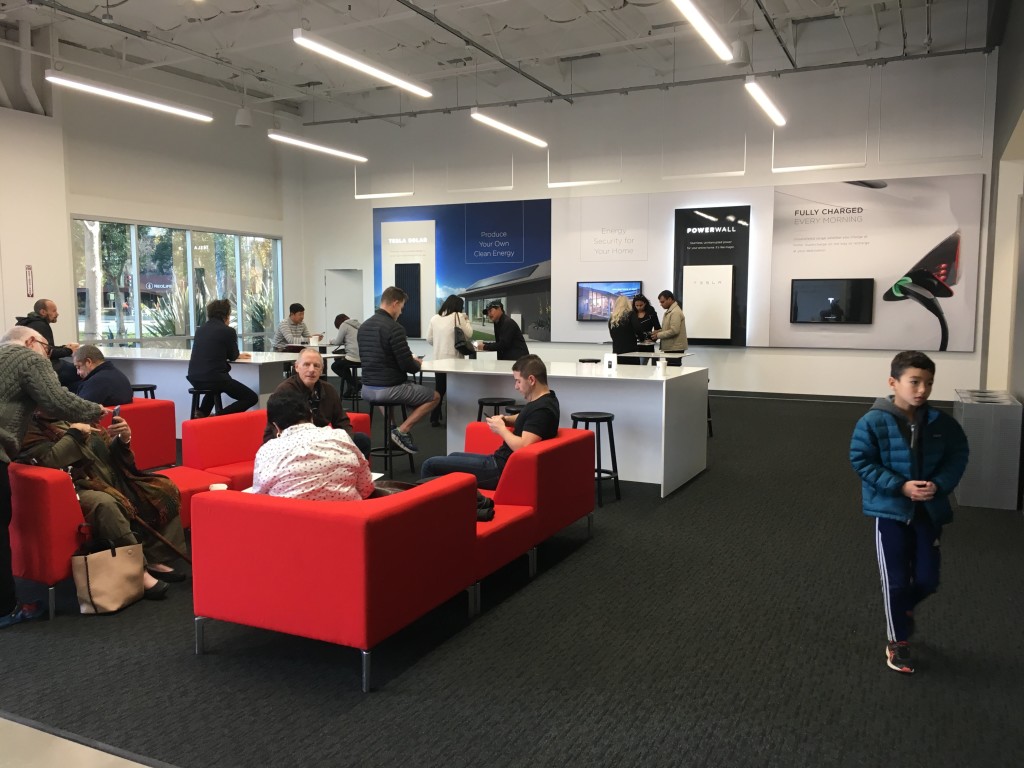 On arrival at the new Tesla Delivery Center in Fremont, California this morning, the staff were all smiles. Savannah, the friendly barista was waiting to make us a complementary cappuccino or even a "Ludicrous Latte." That's 4 shots of espresso.
We didn't need it!
We waited for over 20 minutes and received regular updates from Sean, our friendly Tesla guide (a former Verizon salesman) and Joe (a former barman). We wondered: is the car really here? What are they doing back there? There were no Model 3s in sight. Not even one to spare for the showroom floor.
There were about a half dozen others waiting, the majority for Model S delivery. One couple told us it's the first non-Mercedes they've bought in over a dozen years.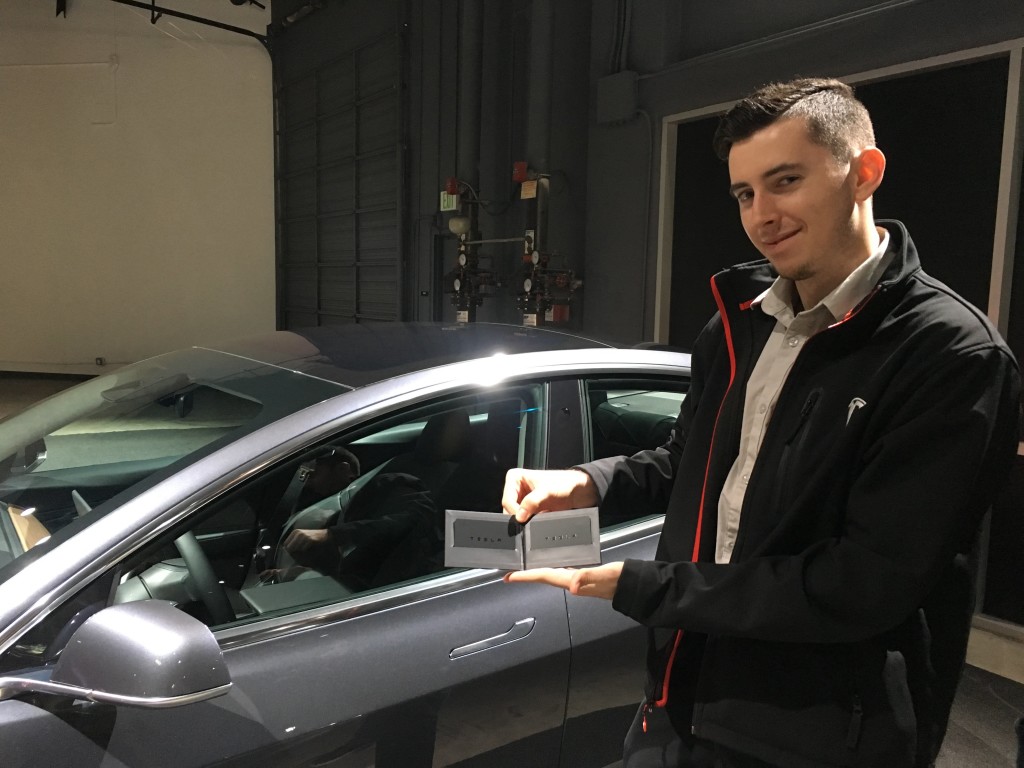 Here's the moment of truth. For my techie husband, it was the best Christmas present he could imagine. I was prepared to be underwhelmed but was genuinely impressed by the quality of this car. I was expecting a cheaper, tinny version of the Tesla Model S, but this car shows some real innovative flare (from its sleek lines, to the elegant door handles to the newly designed heating/cooling system and the new charging plug and cable). The new dash interface is intuitive and sleek.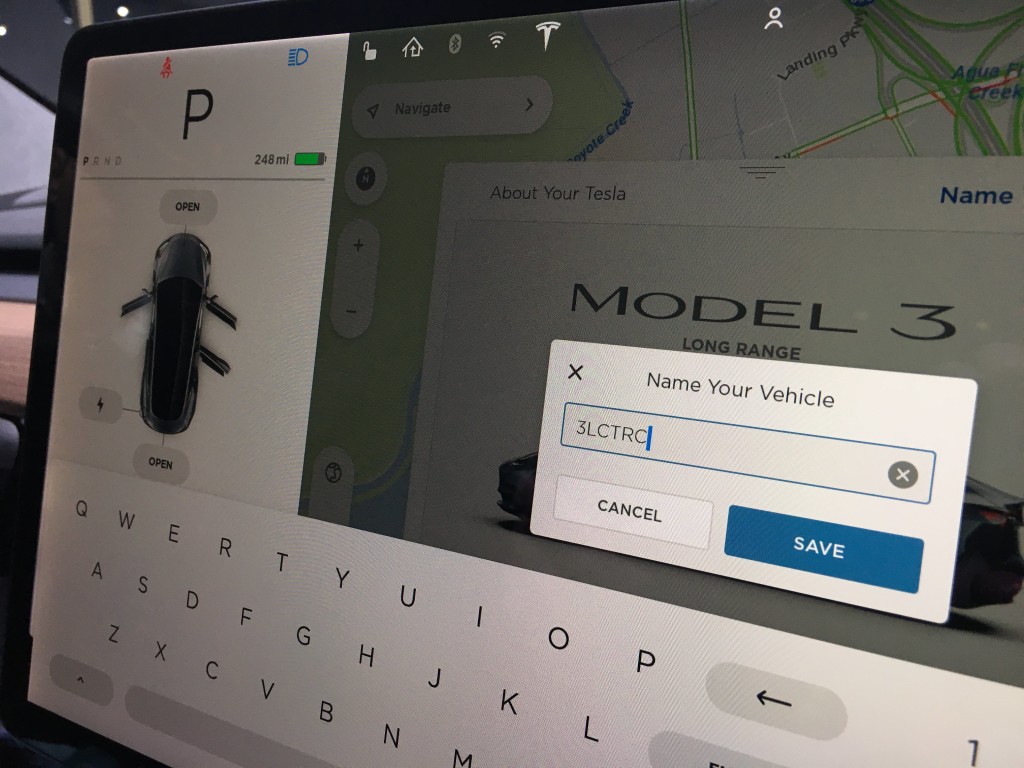 Tesla Model 3 Naming
Below: I wonder how Tesla knows its customers preferences?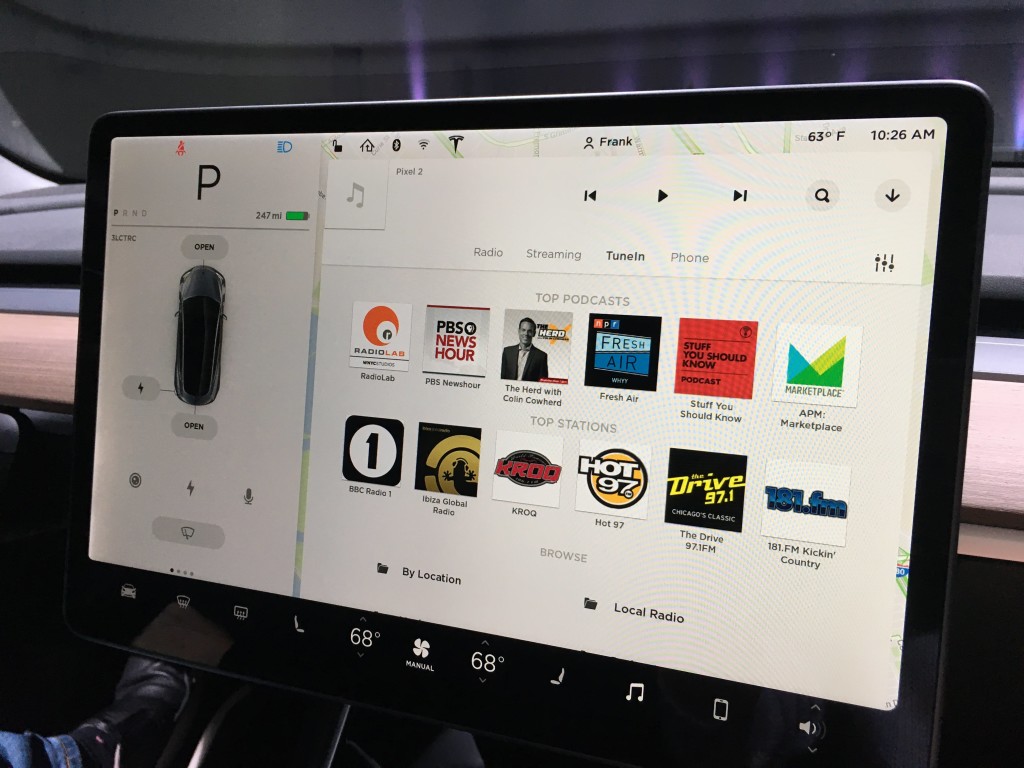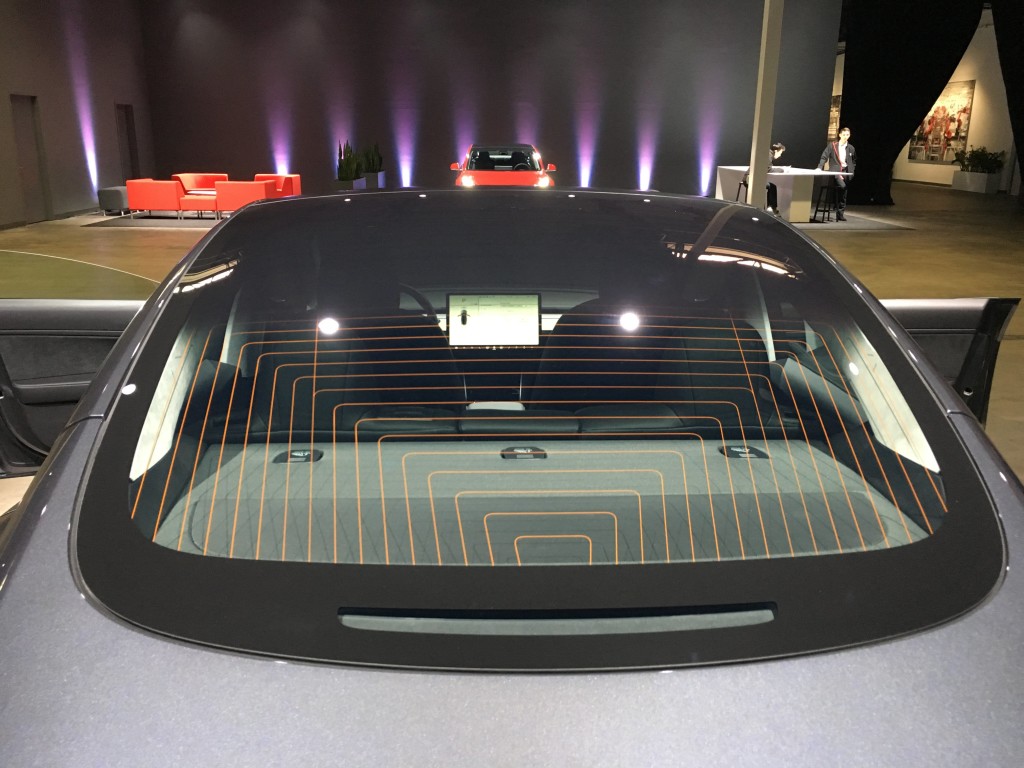 It's show time
The question is: how long before Frank lets me get behind the wheel?