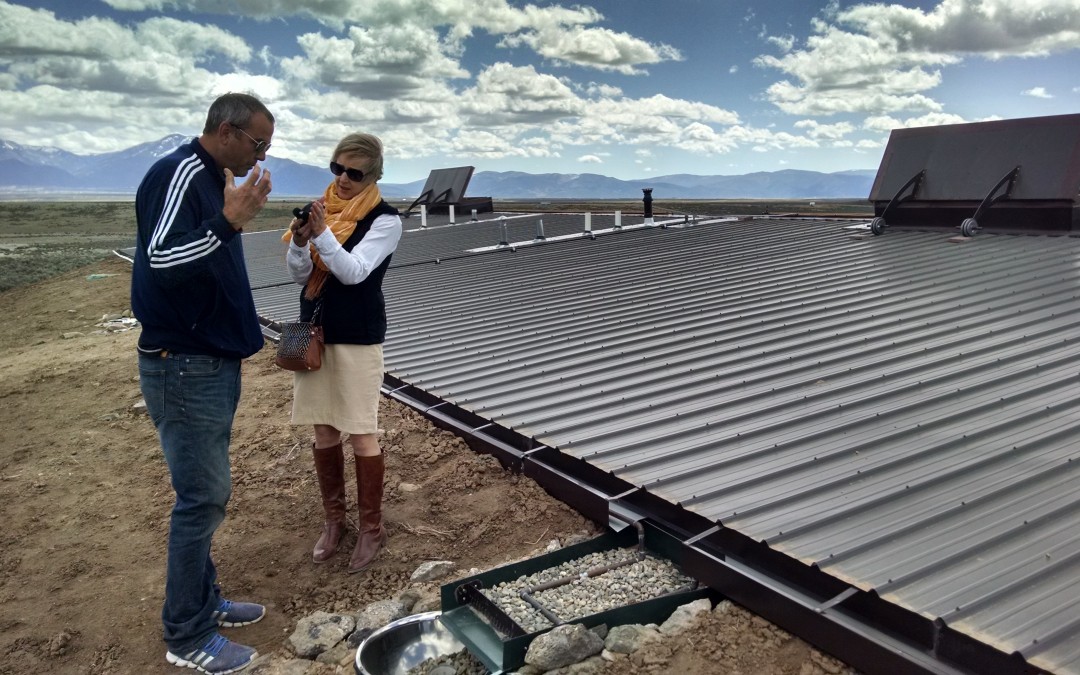 By Alison van Diggelen, host of Fresh Dialogues
There's nothing that Silicon Valley likes better than a big problem to solve. But with California's historic drought and mandatory water restrictions in place, can Silicon Valley tech alone rescue the Golden State from going dusty brown?
The BBC invited me to share another Letter from Silicon Valley about Tech in the Time of Drought. Smart water meters, drone surveillance and soil monitoring etc. can help save water, but Californians are also leveraging tech to shame their neighbors – and celebrities – into saving water.  Not surprisingly, #droughtshaming is trending on Twitter. This week, actor Tom Selleck has been sued for stealing water from a public fire hydrant in LA.
My Letter from Silicon Valley aired today on the BBC World Service program Business Daily (@13:29 in the podcast)
The BBC's Manuela Saragosa hosted the show. Here's her introduction:
Saragosa:  One of California's biggest problems at the moment is drought. So can Silicon Valley's technology sector rescue the state from going dusty brown? Alison van Diggelen is there, and sent this report:
BBC Letter From Silicon Valley by Alison van Diggelen: Tech in the Time of Drought
In January, Bill Gates famously took a sip of water that minutes before was raw human sewage. As the cameras clicked in Washington State, he drank and smiled like the Cheshire cat. Eeewwww, you're probably saying, but let's dive a little deeper into what this innovation means.
Gates's smile speaks volumes about "tech in the time of extreme drought." Not only did Gates give the ultimate endorsement for a waste treatment startup he's backing, it demonstrates an important Silicon Valley mantra: for every problem we face, there's a tech solution. The bigger the problem, the bigger the opportunity.
And right now, California is in its 4th year of serious drought. Experts are calling our water crisis "the new norm." And it's part of a global problem. This year, for the first time, the World Economic Forum ranked water crises the number one danger in its Global Risk Report, above nuclear threats and global pandemics.
Silicon Valley startups are scrambling to find solutions: from Watersmart, a software management system that encourages water conservation; to mOasis, a soil additive that maximizes crop harvests with minimal water. Plans for massive desalination plants are also moving ahead.
Since farmers use 80% of California's water, tech solutions that impact agriculture are especially valuable.
But tech solutions can't do it alone.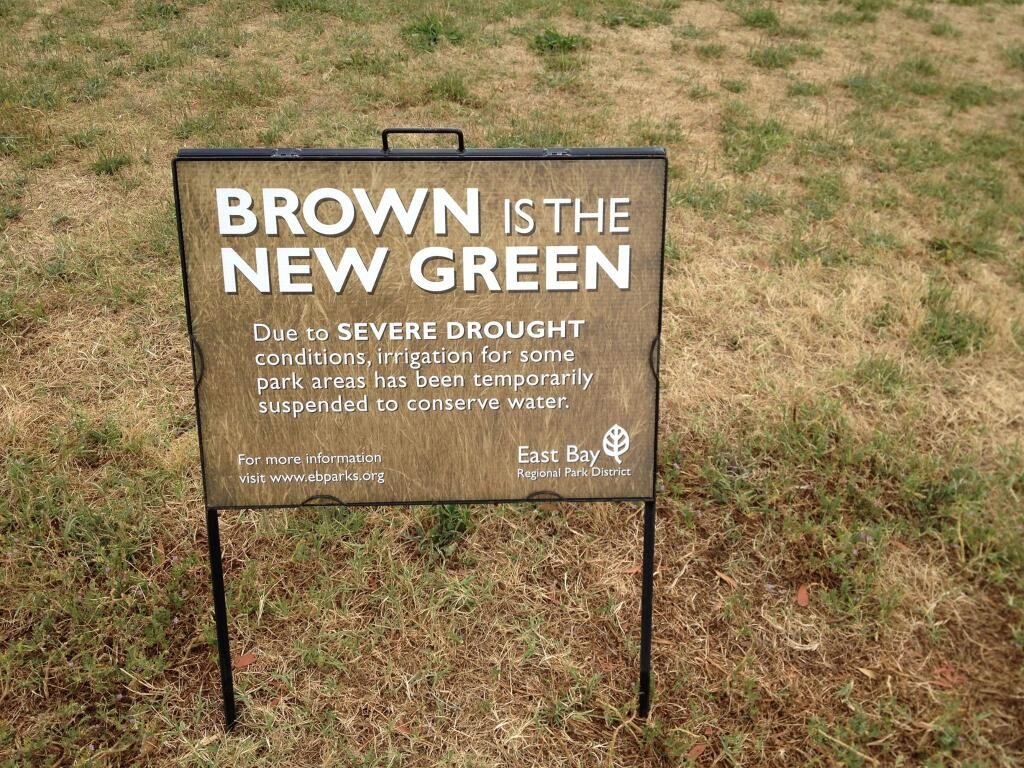 I recently visited the high desert state of New Mexico. As we flew over endless miles of parched land, I wondered, is this the future of California? I toured the Earthship headquarters where they are building radical eco homes, completely off the grid. With 8 inches of rain a year, residents are fanatical about water conservation, and they reuse every drop of water four or five times. Earthship roofs are designed for optimum rain and snow catchment and feed directly into massive holding tanks. They wouldn't dream of having a bath, never mind using potablewater to flush the loo.
It was a vivid reminder that this crisis requires both low and high tech solutions; and we also need to adjust our mindsets.
A study by UCLA found that wealthier neighborhoods in LA use three times more water than others. A utilities manager in Newport Beach reported that some people – believe it or not – still don't know that we're in a drought.
Those with a cavalier attitude to water use in California will be forced to change. Soon, water districts can be fined up to $10,000 a day if they don't reduce water use by 25%, on average. Residents here are bracing for a surge in water prices and potential fines. Installing greywater systems and replacing lawns with drought tolerant plants are becoming de rigueur.
As is drought shaming. Californians are using social media to shame their neighbors and target celebrities about wasting water. There's even a drought shaming app that geo-tags photos so authorities can take action.
Ultimately, Silicon Valley's tech solutions will help address this water crisis, but California will have to take action on all fronts. By adopting, and experimenting with a firehose of ideas from innovative minds* Silicon Valley could offer lessons for the whole world, as the impacts of climate change and water shortages grow.
*Tesla's Elon Musk says he's investigating a water saving solution using California aqueducts. Watch this space for updates.
Top Photo caption: A lesson in rainwater capture from Earthship educator, Tom Duke in Taos, New Mexico.
Check out more BBC Letters from Silicon Valley at Fresh Dialogues