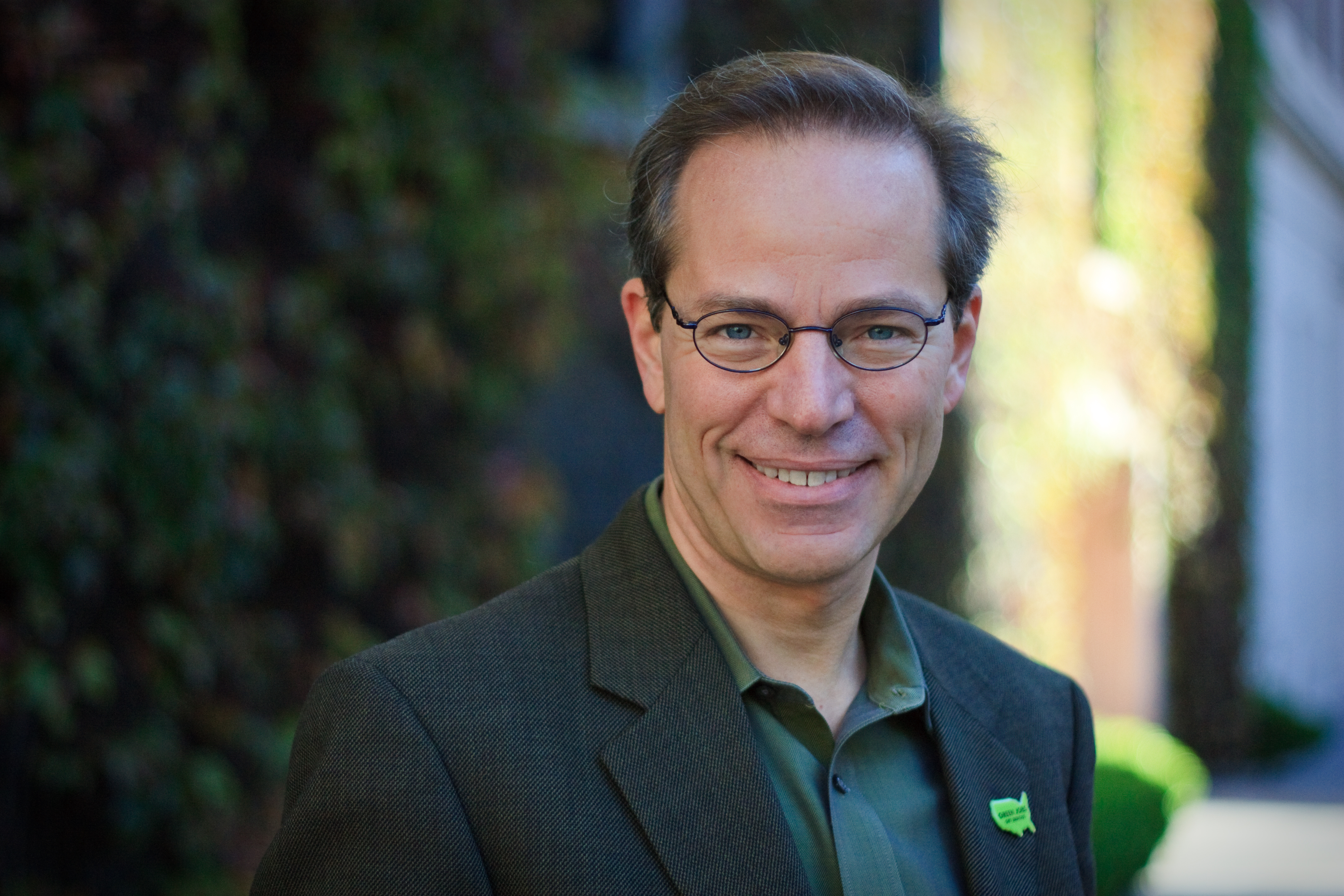 By Alison van Diggelen, host of Fresh Dialogues
Download or listen to this lively Fresh Dialogues interview
We welcome feedback at FreshDialogues.com, click on the Contact Tab
Silicon Valley's Kevin Surace has just achieved Rock Star status – of the Green Biz variety. The CEO of Serious Materials was picked as Entrepreneur of the Year by Inc. Magazine and joined Time Magazine's list of Tech Pioneers Who Will Change Your Life, along with another Silicon Valley Green Rock Star: Bloom Energy's KR Sridhar. It's an incongruous status for someone from the mundane world of building products, but Kevin is being described as 'savior of the world', 'the Larry Ellison of green' and has even turned down an invitation to the White House. He knows he'll be invited back.
In an exclusive Fresh Dialogues interview recorded before the accolades descended, Kevin revealed his motivations for waging war on climate change and the lessons learned in building a green company. He discussed the influence of Al Gore's An Inconvenient Truth in helping create a market for green products; how Serious Materials changed its focus; and whether consumers are willing to pay a premium for green. Kevin outlined how his company uses new media to get its message out and what the future holds for this rapidly expanding company.
On Kevin's motivations for wanting to help save the planet
"When you have children, you start to think what world are you leaving them? I think that affects everybody."
When did he focus on energy saving products at Serious Materials?
"If I sat here and said in 2002 I had the great vision to design energy saving building materials – there was no market in 2002 – people would think I was nuts.  By 2005, the climate issue had come to the front of minds:  on scientists' minds, at the United Nations, in the world. By '06, we began coming out with energy efficient windows… "