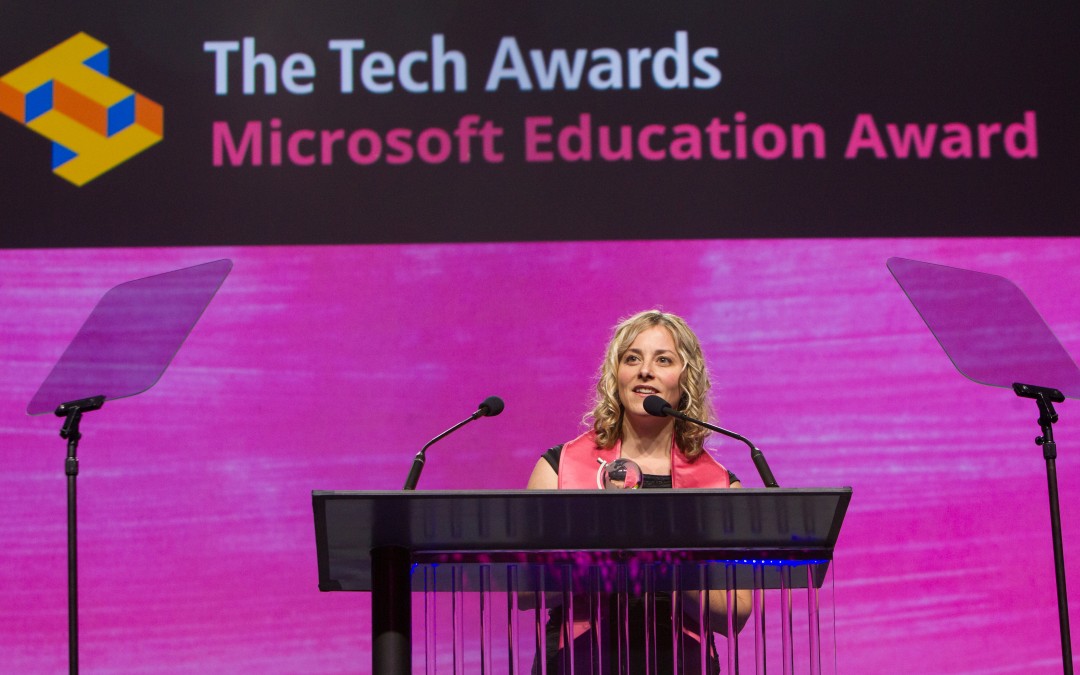 By Alison van Diggelen, host of Fresh Dialogues
Last Thursday, I joined a special BBC World Service program hosted by Fergus Nicoll in Ho Chi Minh City, Vietnam. We began by discussing the large community of Vietnamese in Silicon Valley and its connection to Vietnam's growing tech hub. Listen to the BBC podcast (at 21:00 re. Silicon Valley-Vietnam, and at 31:00 re. The Tech Awards)
We discussed my latest interviews in Silicon Valley on the BBC Business Matters program. Here's a transcript of our dialogue, edited for length and clarity:
Fergus Nicoll: Alison, you've been talking to some of the winners of the Tech Awards in Silicon Valley. What kinds of things are they coming up with and what could Vietnamese developers seek to emulate?
Alison van Diggelen: I spoke with three young entrepreneurs who're doing incredible things: Tricia Compas-Markman is founder of DayOne Response. What they've built is a 10 liter backpack – it's very low-tech in fact. It provides clean drinking water on day one in a natural disaster. They've deployed it in places like Nepal after the earthquake; and what they want to do is pre-position it in places like the Philippines that are subject to natural disasters. It's a wonderful way for families and individuals to collect and treat and get clean drinking water in disaster areas…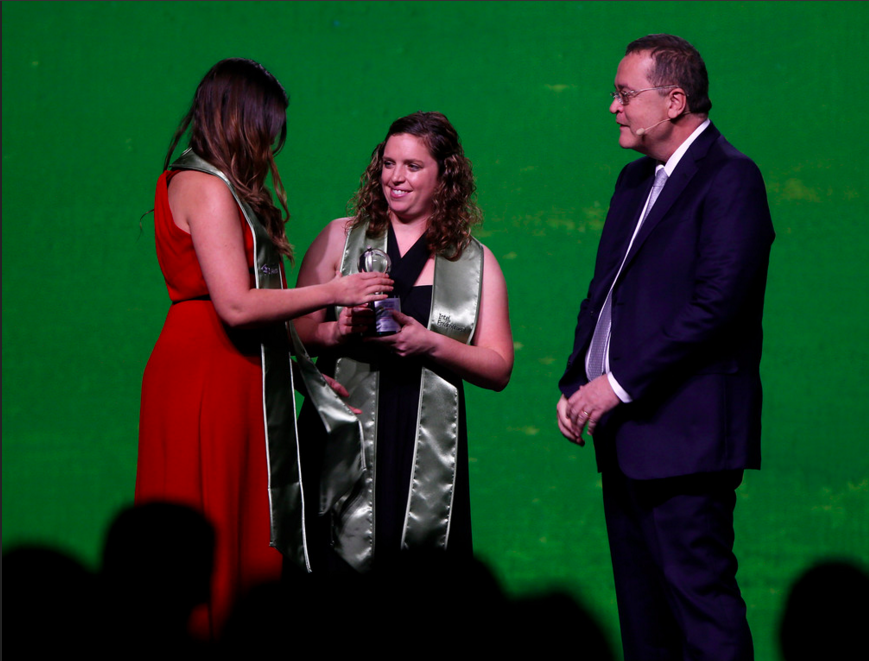 .
Fergus Nicoll: We were in the Philippines last week…we could maybe put them in touch with Senator Loren Legarda or the Red Cross in the Philippines? They would be very keen to hear about that kind of initiative. What else have you been hearing about?
Alison van Diggelen: Let's do that for sure! The other winner is called Open Pediatrics and it's an online community for pediatricians. It's almost like a Khan Academy for pediatricians: an online learning community connecting the cutting edge technology of first rate hospitals like Boston's Children's Hospital with rural clinics in developing countries, so they get the same expertise. It's a wonderful, simple idea and there are some top people involved in that. I talked with Traci Wolbrink, one of the key people (pictured at the podium, above).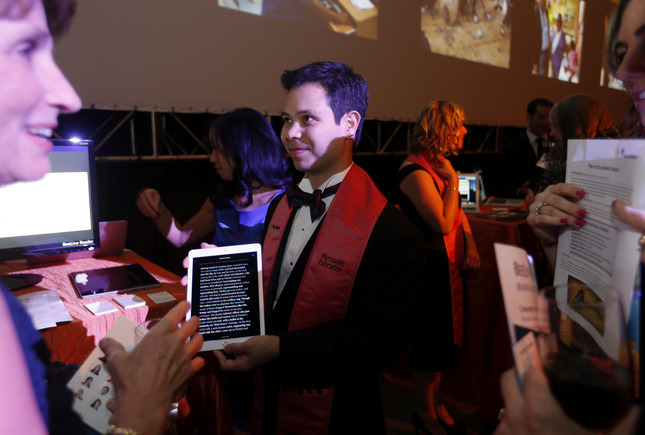 And the last one I want to mention is a very simple app…It's called BeeLine Reader, founded by Nick Lum, a corporate lawyer who's become a tech humanitarian. This BeeLine Reader allows people to read on screens much more easily. If you're suffering from dyslexia, or vision problems, you can read using a color gradient. So if you can imagine reading a line, and the color of the script changes from blue to red to black but it wraps around, it guides your eye so you can read faster or more clearly. This is available for either a dollar a month or $5 to buy the app.
There's wonderful creativity going on…
Fergus Nicoll: Absolutely…
Alison van Diggelen: All these entrepreneurs were given a good load of money to take it to the next level. It was very inspiring to see that not all techies are out to make a buck. Some of them want to change the world…make the world a better place.
Fergus Nicoll: Brilliant. That sounds fantastic.
Find out more at Fresh Dialogues
What is Tech Award winner Jeff Skoll doing to change the world and make it greener?