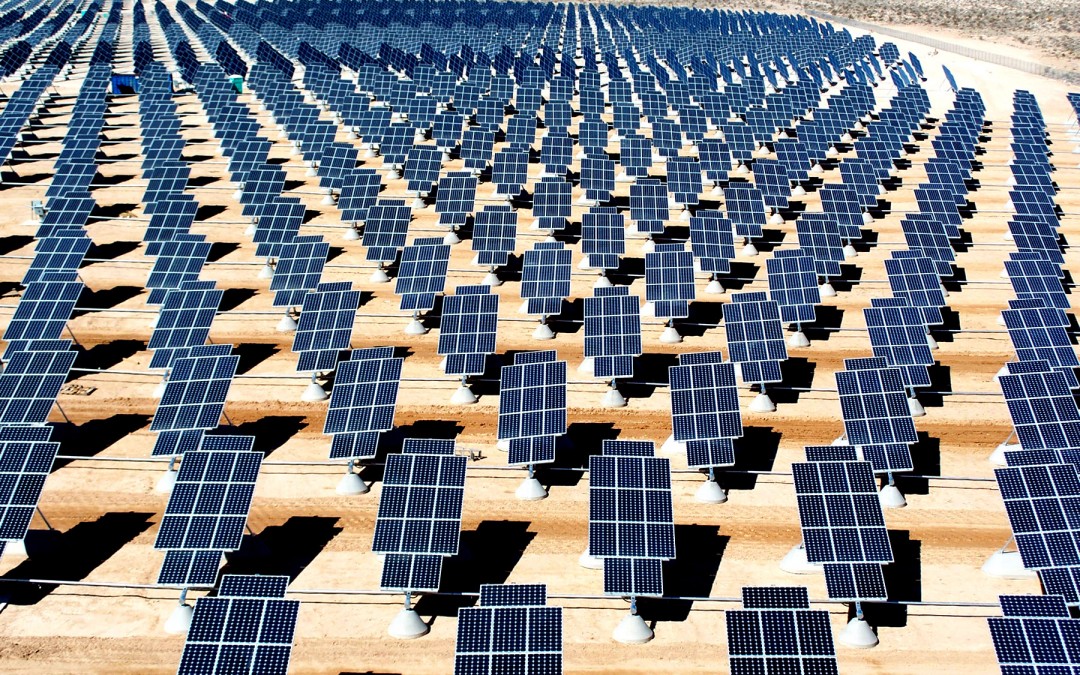 By Alison van Diggelen, host of Fresh Dialogues
In announcing a massive, unprecedented investment in solar power by a private company, Apple's Tim Cook said yesterday in San Francisco,
"We know in Apple that climate change is real. The time for talk is passed…The time for action is now."
Here are three reasons the $850 M solar deal with First Solar makes sense:

1. Money saving: Apple signed a 25 year purchase power agreement which will guarantee the tech company a fixed price for solar power, under the market price for energy in California. Solar prices have declined dramatically in the last 40 years (today's panels are 100 times cheaper than in 1977) and Apple has timed its agreement to profit from this trend.
"We expect to have a very significant savings because we have a fixed price for the renewable energy, and there's quite a difference between that price and the price of brown energy," Cook said.
2. Green Halo Effect: Not only will Apple benefit from a "greener than thou" reputation from their existing fans, but will inevitably attract more environmentally conscious consumers, especially Millennials who care deeply how their tech gadgets and the cloud's data centers are powered. This will help in its battle with arch rival Samsung which it ridiculed last year in a hard hitting ad campaign.
In addition, in the race to attract and retain the top tech talent in Silicon Valley, Apple's "green reputation" will be powerful.
The stock market liked this green halo effect and sent shares up almost 2% to history making market cap of over $720B.
"Other Fortune 500 CEOs would be well served to make a study of Tim Cook," Greenpeace said in a statement.
3. Pioneer for Climate Change: Last year, Tim Cook famously told climate skeptics at an Apple shareholder meeting to "get out of Apple stock" if they don't like his clean energy strategy.  His visible passion on the issue revealed how strongly he feels about climate change and his commitment to reduce Apple's carbon footprint.
"I want leave the world better than we found it," said Tim Cook.
Under Cook's leadership, Apple has forged ahead strongly with plans to get 100% of its energy from renewable sources. A massive data center in North Carolina is powered by huge solar farms and Bloom Energy's fuel cells. I anticipate that Silicon Valley's Bloom Energy will also be part of Apple's new clean power strategy in California (check back soon for updates).
Apple's trend-setting, clean energy market making reputation is already impacting other tech companies such as Facebook, Microsoft, Yahoo and Amazon, although Google gets the greenest star for its early action and massive investment in clean energy of over $1.5B.
Read more about Apple's Green Halo and its battle with Samsung (BBC conversation)
How a clever Greenpeace campaign helped green Apple's iCloud (KQED report)