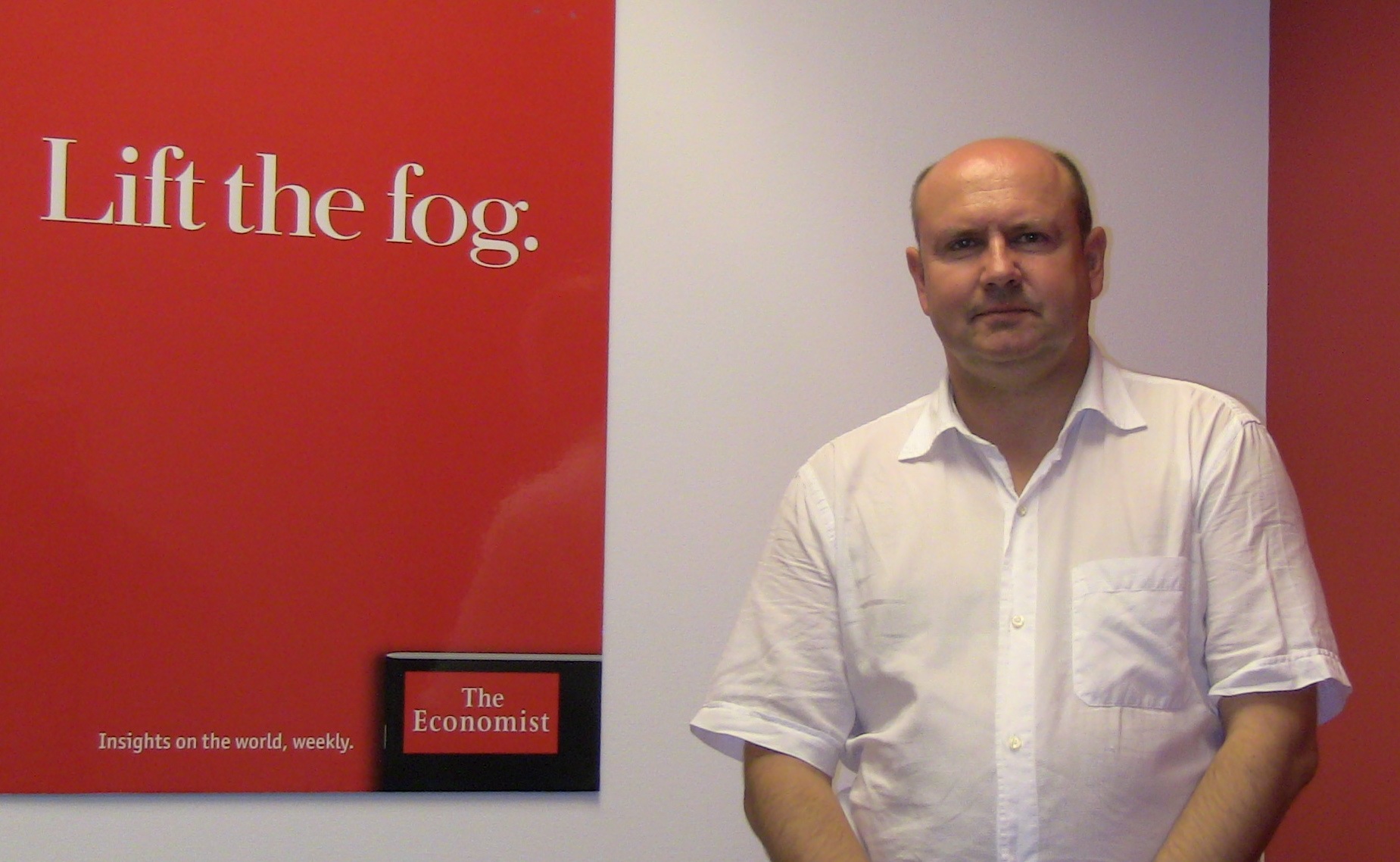 By Alison van Diggelen, host of Fresh Dialogues
The Economist newspaper has a reputation for world-class reporting, with a sardonic British twist. Is the publication bullish about green innovation? I sat down with Martin Giles, the Economist's US Technology Correspondent last week to get his global perspective on green innovation and the greening of Silicon Valley tech companies. Giles conducts interviews for the delicious Tea with the Economist series and other high profile conferences, but when the tables were turned, he didn't disappoint. In this Fresh Dialogues interview, we talk GREEN, from data centers to smart grid; and green jobs to political bluster.
Is GREEN and sustainability important to tech companies today?
"It's definitely on everybody's agenda. It's an opportunity to save money. If we can find ways of powering our server farms…our production lines more efficiently, we can save money and do a favor to the environment. That's a win-win."
What lasting green trends are happening today?
"E-waste is a big issue…How do we create products that don't leave a massive footprint on the environment?"
"Smart grid… It's classic Silicon Valley – it's technology on the one hand and power on the other…let's bring them together and create a whole new paradigm."
FIND OUT MORE
On SMART GRID:
Primer from the Dept of Energy
ACTION ITEMS:
Go to www.myecollective.com to find your nearest electronic waste depository.
Check out the 2010 Green Business Rankings at Newsweek and Greenpeace and vote with your consumer choices
Is the greening of tech companies authentic?