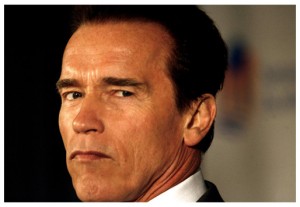 By Alison van Diggelen, host of Fresh Dialogues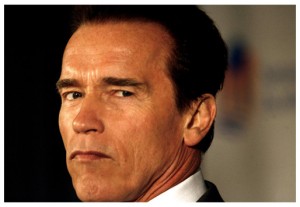 Arnold Schwarzenegger may be a self confessed "lame duck" governor but he is so angry at two Texan oil companies for pouring millions into Proposition 23 that he is taking his considerable charisma and energy on the road to prevent it passing. The Proposition seeks to freeze the California governor's landmark climate change legislation (AB 32) and undermine his green legacy.  Arnold argues the economic case for investing in green innovation (emphasizing job creation) and looks West….
.
"China has made a decision – backed by billions and billions of dollars – that green tech is where the  economic action is going to be…it's an ancient culture with new ideas. We cannot let American be a young culture with old ideas." Arnold Schwarzenegger.
.
Backers of Prop 23 say AB 32 will damage the fragile California economy and kill jobs.
.