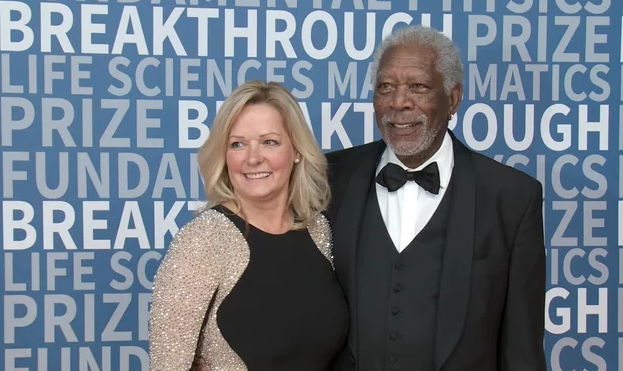 By Alison van Diggelen, host of Fresh Dialogues
The "voice of God" A.K.A. Morgan Freeman came to Silicon Valley this month, with an entourage of stars – including Alicia Keys, Jeremy Irons, Sienna Miller, Dev Patel and Vin Diesel – to add some glitz to the tech community's "Nobel Prize 2.0." Silicon Valley is not content to impact our lives through driverless cars, tech gadgets and apps; it wants to change the status of scientists too.
Let's face it, the Nobel Prize is prestigious but the ceremony itself is rather staid and uninspiring. Just days before this year's Nobel Prize Ceremony in Stockholm, Silicon Valley hosted its own version, called the "Breakthrough Prize." They gave huge prizes: $3 Million/each (double that of the Nobel Prize) for math and science breakthroughs that they say will change the world. Organizers hope to inspire a new generation of scientists with two disruptive features: big Junior Challenge prizes ($250,000) for young students in math and science; and the "star power" the celebrities bring to the event. Over 6000 teenagers from around the world were inspired to take part and two young students won this year for their remarkable contributions: Deanna See from Singapore and Antonella Masini from Peru (see below). Now in its fifth year, the prize is funded by Facebook's Mark Zuckerberg, Google's Sergey Brin, 23andme's Anne Wojcicki and DST Global's Yuri Milner.
I talked with Jeremy Irons, Sal Khan, and Vin Diesel about why the glitz matters; the power of technology to change the world; and if they have a message for President Elect, Donald Trump. Vin Diesel had an interesting take on the issue of fake news (see below). Check back soon for my report on Jeremy Irons and California's Lieutenant Governor, Gavin Newsom's advice to Trump.
My tech focused report aired on the BBC World Service's Click Radio on Tuesday. The podcast is available at BBC Click. Here's a transcript of the report, edited for length and clarity:
Mark Zuckerberg began by explaining the link between science and tech, as he and movie star Vin Diesel presented one of the prizes.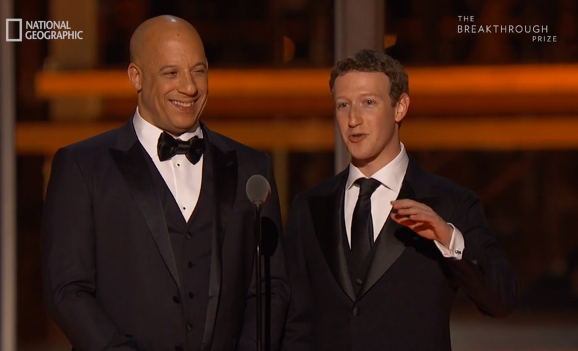 Mark Zuckerberg: Engineers and scientists share this basic mindset that you can take any system, understand it better, then make it much much better than it is today. Scientists look at a problem, break it down, break it into smaller problems, solve, test your ideas, learn from the results, and iterate until you find a better solution. That's why progress in science is so fast… You might even call it Fast and Furious.
Movie star Vin Diesel – well known from the Fast and Furious film series – told me he wants to highlight heroism of scientists, something we often overlook in pop culture.
Vin Diesel: I have great faith in my friend Mark Zuckerberg who so brilliantly created this global forum for all of us to communicate and to share ideas, namely Facebook. It has allowed the potential for great change.
Alison van Diggelen: But it's also allowed the propagation of fake news?
Vin Diesel: I think the internet has allowed for the propagation of fake news, but no more so than the writers in the 50s…the world war, the end of the world, the martians coming down.* This was before the internet, before FB. This was journalists. As long as journalism has existed there's always been the temptation for clickbait.
Alison van Diggelen: I think he's referring here* to the "War of the Worlds" radio drama, based on HG Wells book of the same name, which first aired in 1938.
This year over 6000 high school students from around the world competed for the quarter of a million dollar "Junior Challenge" Award, and two made it to the red carpet in Silicon Valley. Deanna See and Antonella Masini told me they were inspired by Sal Khan, founder of Khan Academy, the free online math and computer science video series.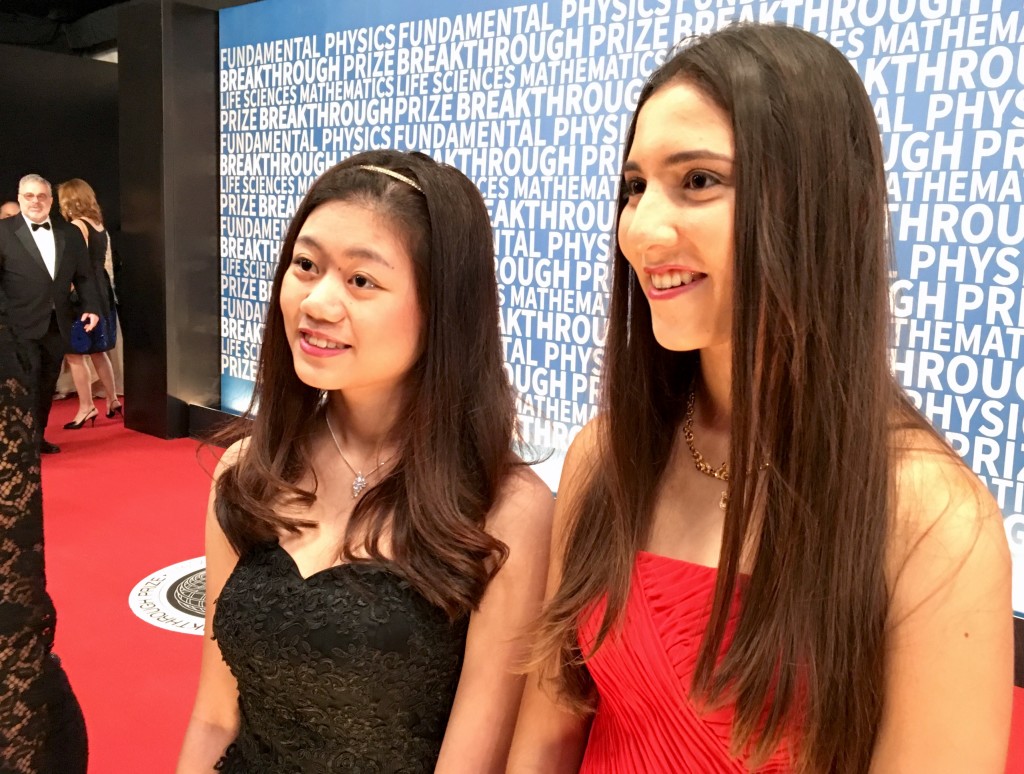 Sal Khan was jubilant on the red carpet:
Sal Khan: This is the third year we've been and we look forward to it. It's the celebration that science has always deserved…and the food is good.
Alison van Diggelen: why does science deserve this big occasion? It's been compared to the Nobel prize "with glitz" Why is the glitz important?
Sal Khan: The things that these folks have done are going to change civilization …that's not an overstatement, it's an understatement. The glitz is the least it deserves. Also it should inspire a whole new generation of folks to realize that it isn't an unsung profession, it's something that no only can change the world, but that we all appreciate, which we do.
What are his ambitions for Silicon Valley's Khan Academy?
Sal Khan: There's a long way to go. We kind of imagine a world in the next 10-15 years where anyone on the planet should be able to self educate themselves with a smartphone and prove what they know and get a job…But ideally they have access to a classroom that can be used by teachers, administrators to supercharge what goes on…A lot more personalization. And a lot more enjoyment from a student's point of view.
Alison van Diggelen: After the ceremony, I spoke with Anton Wahlman, a Silicon Valley tech analyst who commented on the awards' relatively low profile, even here in Silicon Valley.
He's rather cynical of the Breakthrough Prize and draws parallels with the lavish parties hosted by billionaires in New York's financial sector and Hollywood's film industry.
Anton Wahlman: The new very rich entrepreneurs in SV who are worth not just billions, but in some cases tens of billions of dollars. It shouldn't be all that surprising that they should want to start doing some of the things that these other people in NY and LA have been doing for the better part of the last century: throw really big parties, award prizes to people, have people come up and flatter them and tell them how wonderful they are and how philanthropic they are. They get a reason to dress up in a tux as opposed to walking around in a hoodie and be photographed with people who come in from Hollywood… and to be seen in a different light than their regular nerdish Monday to Friday environment would typically depict.
Check back soon for my report outlining Jeremy Irons and Gavin Newsom's advice for Donald Trump.