Here come China's tech giants. Last week, Alibaba and China's Twitter-like Weibo announced massive IPO plans. Today, in Silicon Valley, China is front and center in the news. Let's take a closer look at Chinese entrepreneurship in Silicon Valley. How will it change the tech innovation capital of the world? And will a longer term view take hold?
A version of this story aired on BBC's Tech Tent on March 14, 2014. Listen to the podcast below:  @17.35

The latest wave of Chinese immigrants to Silicon Valley is impacting everything from the housing market to the way business is done in the high tech capital of the world.
Ching-Lun Lin, student at Carnegie Mellon SV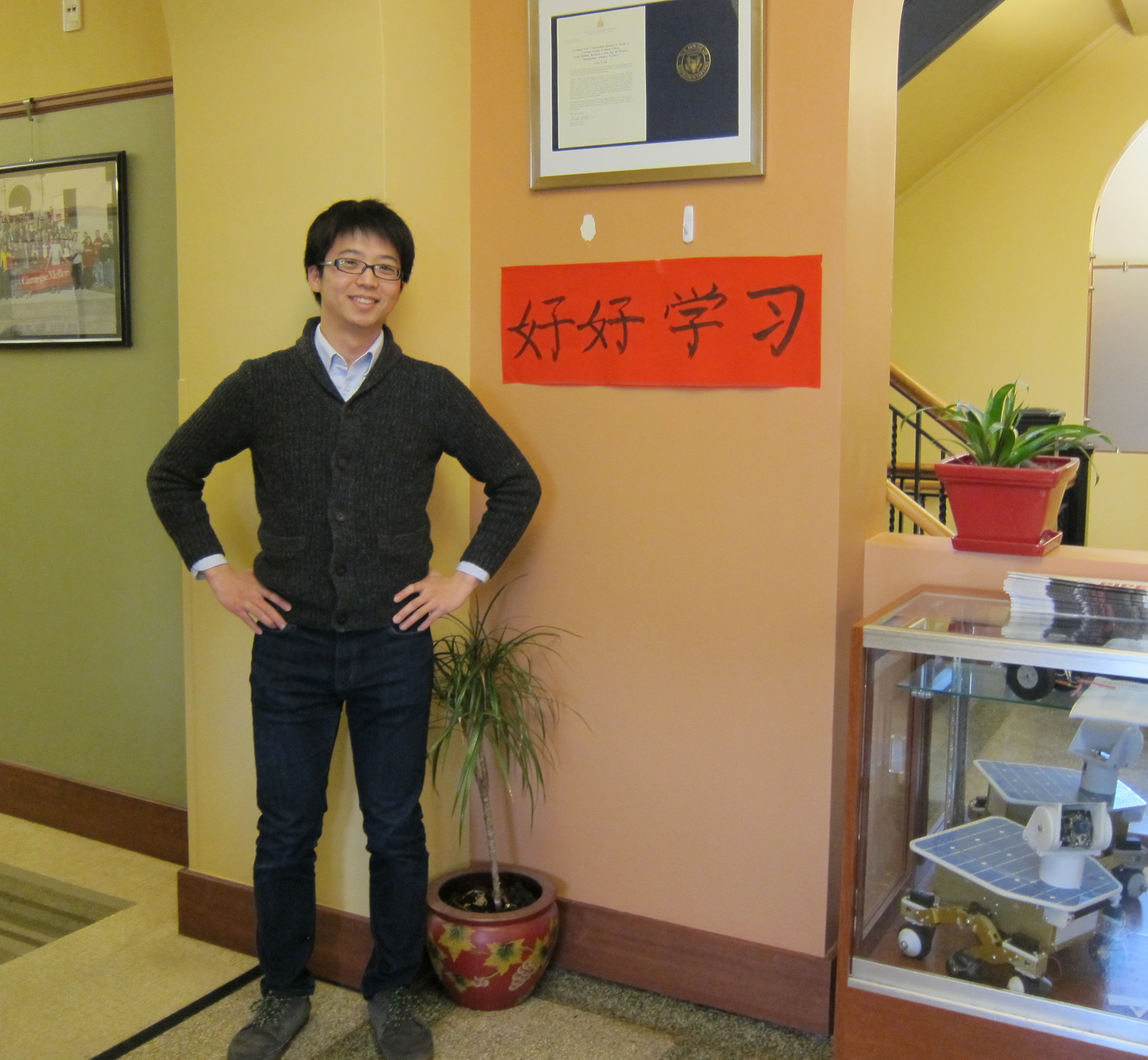 Stuart Evans, a Brit who arrived in Silicon Valley 30 years ago, has been studying the unique ecosystem of Silicon Valley for decades. Today, he teaches entrepreneurship at Carnegie Mellon Silicon Valley, and says he's seen a sevenfold increase in student applications from China and South-East Asia in the last year.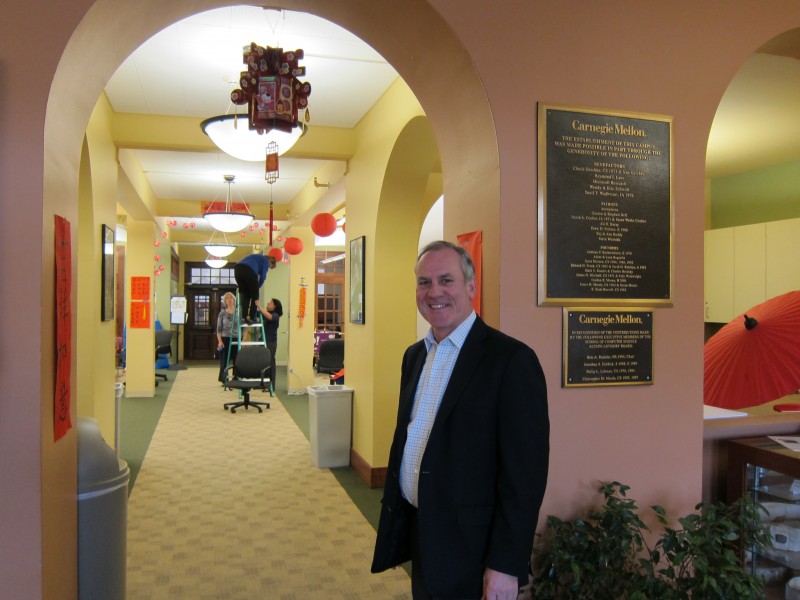 Evans: "It's been like a racehorse that's been choked back in the stalls and now the gate's open and the race is away."
He's witnessed millions of dollars from Chinese tech giants flooding into Silicon Valley startups; and incubators popping up for entrepreneurs arriving from Chinese tech hubs in Beijing and Shanghai. In Palo Alto, home of Stanford University, the number of home purchases by Chinese nationals has tripled since 2011.  A local realtor recently reported that for every seven offers for a home, three of them will be cash offers from Mainland China. As well as teaching, Evans mentors young entrepreneurs at Innospring, a Silicon Valley based incubator that offers advice, funding and partnerships to fledgling Chinese startups and American ones seeking to expand in China. Here's how he describes his role:
Evans: "A bouncing board to bounce ideas…to critique, to make connections, to suggest better ways to go about doing things."
Better ways, and American ways. For example, he's had to help young Chinese entrepreneurs adapt to the strict American legal system and US privacy concerns. Evans recalls telling a Chinese student that he might run into legal liability and privacy issues his new device for a car steering wheel.
Evans:  "It seemed at first to hit a raw nerve…'Why not? Why don't we just do it anyway?' …was the entrepreneur's initial response. Yet Evans found that they did eventually come round to an American view of the world.
Evans: "When you reason with people and show them the implications, they very quickly respond and come up with inventive solutions."
Evans points out that there is no work/life balance in Silicon Valley: your work is your life. He says that fits well with the Chinese mindset and intense work ethic. It's intensely competitive to get into the best schools in China.
Evans: "I've had students who would get up at 4 o'clock in the morning to be prepped before they went to school."
Innospring founder, Eugene Zhang invites me to tour during a visit by a delegation of "20 under 20" college students from Jiangsu province in China.
Zhang: "Innospring is about capturing that positive energy…the big opportunities…the next Google or Baidu…the giants."
So how are these Chinese entrepreneurs in Silicon Valley changing the way things are done? One of Evans's entrepreneurs is Nan Zhong, cofounder of startup TIKL, a walkie-talkie app for smartphones. He describes a different mindset in the Chinese culture.
Zhong: "Letting go instant gratification is driven into my head…you go for what's eventually going to be good for you, not necessarily what makes you happy at the moment."
That long-term view colors the way Chinese entrepreneurs run their businesses he explains. They focus on growing market share and endure long-term losses to do so.
Zhong: "People take the pain, take the time, take all the hard work to grow an idea all the way to something that's global."
This contrasts with the short-term term view of many Silicon Valley startups, which often focus on being acquired or going public within two years. Evans agrees. In his experience, American and Indian entrepreneurs are generally happy to be acquired by companies like Google and Facebook; whereas his Chinese entrepreneurs prefer growth and autonomy, treating their startups like a precious baby.
Evans: "The idea of bringing up a baby and teaching it how to walk and learn as the company progresses is something that fits very well with the Chinese culture."
Whether that longer term view takes root in Silicon Valley remains to be seen, but some influences already go both ways. Evans recalls the tale of a US colleague working at a startup in China who shocked his colleagues by cleaning up the tea cups on a Friday afternoon, a job typically done by the 'ladies' in the office, even the VPs. Gender and hierarchy boundaries were breached.
Evans: "It transformed the culture of the office with just that one act (finger click) and sent a message that this new way of doing things has implications."
van Diggelen: "Do you think that's rippling beyond that startup?"
Evans: "Yes, Silicon Valley is culturally diverse, intellectually homogeneous…it's a heavily networked ecosystem and what works comes to the surface very quickly." Instead of a clash of cultures at the surface, Evans says there's a melding; creating what he calls 'a global mosaic of talent.' And Innospring is a focal point in that mosaic. Evans has witnessed a change in the way companies grow in Silicon Valley over the last 30 years. He points to the Chinese being an important part of the valley's technical competency, with their strong math and software education, which increases opportunities for innovative collaboration.
Evans: "Even though they're from a different culture and a different background, they speak the same language, technically."  
I suggest the melding that goes on in Silicon Valley in terms of innovation and business practices produces a special Asian Fusion, a bit like the fortune cookie, a Japanese-American creation, that's largely known as "Chinese."
Evans: "An Asian Fusion fortune cookie, wow (laughter)…at my age I try to steer clear of cookies…but the idea of fusion is something which is part of Silicon Valley's DNA, it's in the sharing and pooling of ideas that brings about the innovation in Silicon Valley."  
Find out more about Alison's other contributions to and appearances on BBC