By Alison van Diggelen, host of Fresh Dialogues
What's the biggest and most impactful exhibit at the new San Francisco Exploratorium, opening April 17th?
Get this: It's not the 330 year-old Douglas fir tree, sliced open to reveal stunning time markers, or the 20 foot tall "Tinkerers' Clock," powered by windshield wiper motors.
No. It's the entire Exploratorium structure itself, an audacious experiment in green building that aims to create the world's largest "net-zero" energy museum.
What's "net-zero," you ask? Simple, it's a building that creates as much energy as it consumes.
.

How it works
Peter Rumsey, CTO at Integral Group led the design of the building's net-zero components and explains to Fresh Dialogues how it all works in this video.
Net-zero energy features include: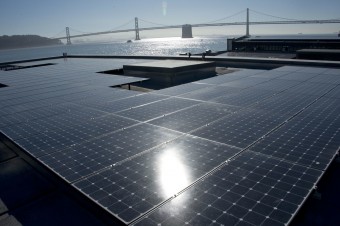 Approx. 6,000 high efficiency  solar panels;
A complex system that brings in 74,000 gallons of water per hour from San Francisco Bay to heat and cool the building via miles of floor-embedded pipes;
A rain-water catchment used for flushing toilets.
Rumsey may be an enthusiastic advocate for green building, but what gets him most excited is the idea that the San Francisco Exploratorium will inspire kids to think net-zero is the way of the future.
"They're going to say, 'Wow, that's one of the things we can do to solve this whole big climate change problem," says Rumsey. "We can design and build buildings that make their own energy and don't create a carbon problem.' As kids grow up and become leaders in society, they'll be the ones saying, 'we should just do that zero energy thing. I saw it when I was a kid…it was no big deal.'"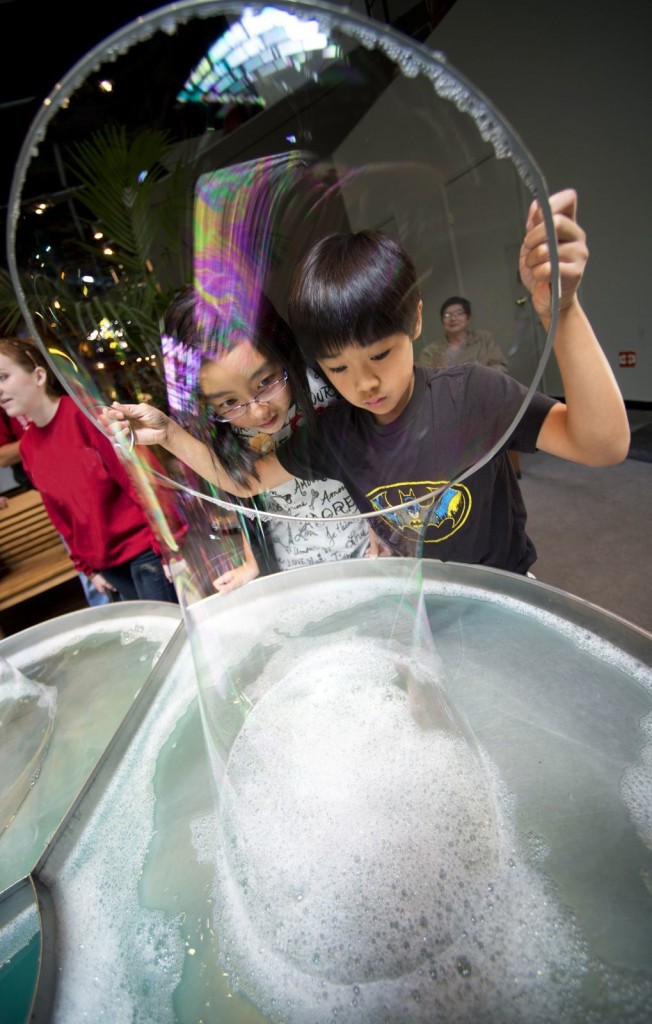 Despite much talk about the state of the art green building features, Rumsey says, "There's nothing cutting edge about the building…we've taken things that are 'off the shelf' and applied them in creative and innovative ways. We call it 'state of the shelf'."
Find out more…
See what's green in the Exploratorium (interactive floor plan)
Take a tour behind the scenes at the Exploratorium (video)
Listen to KQED's Exploratorium story by Molly Samuel
Read Paul Rogers's story in the San Jose Mercury News
Read more about net-zero buildings
Here's a map of some creative net-zero buildings worldwide
With thanks to the Exploratorium for sharing the many stunning images of the building and exhibits featured in our video.