By Alison van Diggelen, host of Fresh Dialogues
Google's infamous Don't Be Evil mantra has inspired some remarkable projects, including the newly launched Google Ideas, but it's Google's Green Dream that caught my attention this week.
On Friday, I sat down with Parag Chokshi, Clean Energy Public Affairs Manager, at Google's Mountain View Headquarters. We discussed Google's recently published report, The Impact of Clean Energy Innovation which paints a picture of green nirvana in the US economy and energy market –  if green investment and government incentives spur rapid innovation. And it's a big IF, based on some rather optimistic assumptions, that's why we're calling it Google's Green Dream.
Check out VIDEO SEGMENT HERE and TRANSCRIPT
Among the report's predictions… By 2030, clean energy innovation will:
– boost US economic growth by $155-$244 Billion in GDP/year
– create over one million new jobs
– help electric vehicles command a 90% market share (small cars and trucks)
– save households almost $1000/year in energy bills
– reduce US oil consumption by over 1 B barrels/ year and greenhouse gases by 13-20%
The report concludes that if investment and incentives are delayed five years, the opportunity cost will be $2-3 Trillion.
Is this a realistic Green Dream by Google's Green Czar Bill Weihl and his team? Or naive wishful thinking? Chokshi acknowledges that Google is examining some "aggressive scenarios" but underlines that the report's purpose is to stimulate debate on how to get to this Green Dream; and to spur more investment by both the public and private sector. In this Fresh Dialogues VIDEO, Chokshi outlines the dramatic improvements in battery technology that are crucial to increasing the adoption of electric vehicles, but declined to confirm whether Google is investing its considerable financial and engineering muscle in the already crowded race to build a better EV battery. We can only speculate.
Check out the VIDEO below and read the TRANSCRIPT.
Coming soon: more Google interview segments on:
Google's $700 M green spending spree – How Google chooses green investments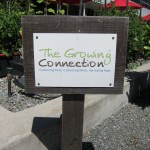 Green@Google – A day in the life of a Googler
The interview was recorded on July 8, 2011 in the Nairobi Conference Room, Building 43, Google Headquarters in Mountain View, California.
For more videos and interviews check out Fresh Dialogues policy archives and Fresh Dialogues YouTube Channel.