By Alison van Diggelen, host of Fresh Dialogues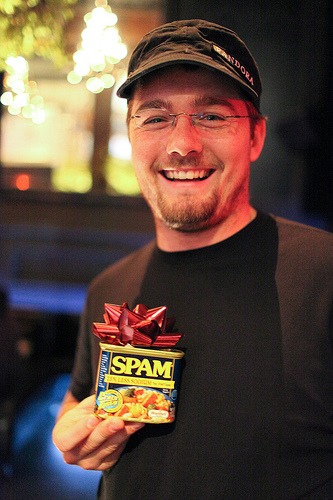 I caught up with Twitter officianado, Adam Jackson at SDForum's Teens Plugged in Conference last year. Since then, he's founded TweetForMyBiz, a social media consultancy, based in San Francisco.
Moderator at this year's conference, Mike Cassidy wrote an excellent column in the San Jose Mercury News about how teens embrace fearlessness in Silicon Valley. He writes:
"Tech CEOs have done plenty of hand-wringing about our schools' declining ability to turn out the thinkers we need to keep innovation robust…The young entrepreneurs at the SDForum conference don't make those worries go away, but they are a reason to hold onto hope. They are a generation that embraces the optimism, fearlessness and drive that have built Silicon Valley."
Adam Jackson, who uprooted from Florida to San Francisco to pursue his entrepreneurial dreams as a young teen, is a great example of this fearlessness.
In this interview from the Fresh Dialogues archives, Adam talks about how to become a green influencer.
Download or listen to this lively Fresh Dialogues interview

We welcome feedback at FreshDialogues.com, click on the Contact Tab
"If you have an idea to be more green, help the earth, then go for it, and try it out. See what happens and talk about it. That's how you become an influencer, that's how you become an expert. It's not by re-quoting other people's things. Or by trying to figure it out, maybe dabbling in it. You just have to jump head first."
To read more on Adam, click here or here
Check out the new Fresh Dialogues YouTube Channel