By Alison van Diggelen, host of Fresh Dialogues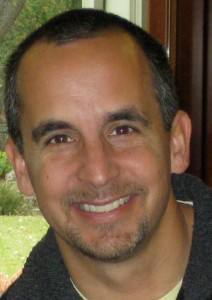 Download or listen to this lively Fresh Dialogues interview

We welcome feedback at FreshDialogues.com, click on the Contact Tab
On November 17, I attended the CleanTech Open Awards Gala at the Masonic Center in San Francisco and enjoyed keynotes from Lesa Mitchell from the Kaufman Foundation, Bill Weihl, Google's Energy Czar and Nancy Pfund, of DBL Investors.
Minutes after his company was picked as the National Award Winner. I sat down with Scott Hublou, co-founder of EcoFactor. His three-year-old start-up has created an energy management system for the home that uses weather data to optimize heating and cooling. Scott claims savings of between 20 to 30% are achievable. Sounds pretty attractive in this tough economy, and the judges thought so too.
How did the CleanTech Open and its mentoring help you?
"It forces deep thinking around various different business models. Because there are actual deadlines, it's kinda like being back in school again where you have to have deliverables… You're presenting to your peers and potential investors, so you always want to make a good impression… think about sustainability, and good market strategies."
The Pitch, in layman's terms
"We talk to a thermostat  in your home…that thermostat talks to our energy management servers in the cloud…and connects to outside weather information. We optimize your HVAC (heating, ventilation, air conditioning) system. Every day, we're making 20 to 30 little adjustments and at the end of the month, you're saving 20-30% of your HVAC spending."
If you want to save money, isn't there a comfort sacrifice?
"In sustainability… energy conservation, it doesn't necessarily mean there's a sacrifice of comfort or quality or convenience for the consumer. We're hands-on energy management, so consumers can be completely hands-off. You don't have to be doing anything to generate savings."
PowerPoint Tips -How to keep it simple?
"My greatest indicator was my wife. As I get deep into the science, her eyes glaze over, just as 90% of the consumer market would. So I have to say, OK, how am I going to present in such a way that she gets it?"
The interview was recorded on November 17, 2009, at the Masonic Center in San Francisco.
To check out the Tech Awards in Silicon Valley on November 19, 2009 click here.