By Alison van Diggelen, host of Fresh Dialogues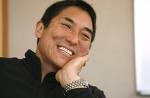 Download or listen to this lively Fresh Dialogues interview
We welcome feedback at FreshDialogues.com, click on the Contact Tab
This week, we feature an interview with Apple evangelist and venture capitalist at Garage Technology Ventures, Guy Kawasaki. He shares his candid thoughts on the venture capital industry; the fragile economy and why he sees light at the end of the tunnel.
On the stock market and VC investing
"If you are investing in two people in a garage today, it doesn't matter what the Dow Jones Industrial Average is at all…if you say 'the market is down so I'm not going to invest in a startup today,' there's something ass backward about that. It matters what it (the stockmarket) is in five years."
Is there light at the end of the tunnel?
"There's always light at the end of the tunnel because it's cyclical. I don't know how slow the earth is turning. ..It can't be that we will always be in this funk. If you believe that there's never going to be another IPO of a startup you should get out of the VC business."
On economic experts
"These so called experts…if they are so frickin' smart, how come they didn't call the downturn?"
On the sub-prime mortgage meltdown
"How come so many smart people – all those MBAs, all those bankers, all of New York – were thinking, this is a good business? How can that be?"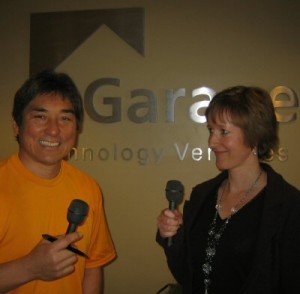 On the VC Model and Startups
"I think the venture capital model is fundamentally broken, but for different reasons. It's not the lack of exits. A series of forces: including open source, the recession – so there's lots of people available for very low prices and cheaper commercial real estate…You can start a company for a lot less today than ever. Life is good in that sense. ..You really don't need $2 million to build a prototype…I'm talking about a certain type of company…a web 2.0 content, social network something… I'm not talking about finding a cure for cancer." 
Is Sand Hill Road's supremacy under threat?
"It's an upward spiral because the best stuff comes to Silicon Valley, so we invest in the best stuff, so it creates the best stuff so more people come..I don't know if that model will last forever, but I don't see it changing immediately."
Why is the Venture Capital industry a beautiful business?
"It's a business with very high barriers to exit. You raise a $500 Million fund, and you get 2.5% of that every year come hell or high water, sitting on your ass or not, picking good stuff or not…if you hit home runs you can make tens if not hundreds of millions of dollars. That's for you to go to cocktail parties… and all the entrepreneurs are sucking up to you and you're getting interviewed : 'what's your view of green? What would you recommend to green entrepreneurs?'….it takes five to seven years to figure out if you're a bozo or not. Have I not just described a beautiful business? Why would you leave that business?"
The interview was recorded on April 8, 2009 when the DJIA stood at 7837
To hear or read more Fresh Dialogues interviews with Guy Kawasaki…
Click here for rules for Green Revolutionaries
Click here for Guy's views on Prius and electric cars
Click here for Guy's views on ebooks and the Kindle
To read transcripts click here