By Alison van Diggelen, host of Fresh Dialogues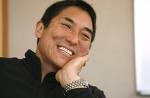 Download or listen to this lively Fresh Dialogues interview
We welcome feedback at FreshDialogues.com, click on the Contact Tab
I talked to Alltop cofounder, Guy Kawasaki at his Garage Technology Partners office in downtown Palo Alto and we discussed Amazon's Kindle. Although he's not yet a Kindle user, he can see the attraction to users, especially for reference books. What would persuade him to use a Kindle?
"I don't use a Kindle because I have to keep so many things charged in my life. I prefer when I travel not to have to carry 15 lbs of extension cords and adaptors."
"I do believe these things will take off. Will they eliminate books? I don't think so, not in my lifetime." Guy Kawasaki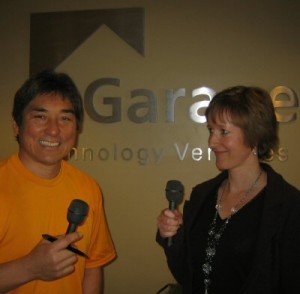 This is part two of my interview with Guy which was recorded on April 8, 2009. Here's the transcript.
To listen to part one, when he discusses evangelism, the iPhone and green revolutionaries, click here and for the transcript, click here