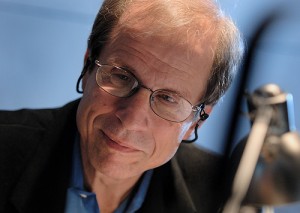 By Alison van Diggelen, host of Fresh Dialogues
Download or listen to this lively Fresh Dialogues interview
We welcome feedback at FreshDialogues.com, click on the Contact Tab
On the eve of Earth Day, I sat down with Forum host, Michael Krasny, at the KQED studios in San Francisco to discuss his journey from scrappy youth to celebrated interviewer, professor, and author. We talked about his book "Off Mike: A Memoir of Talk Radio and Literary Life" and explored his views on the green movement, and why he thinks it's smart to be green.

In Part One, we discuss:
How he got his "bad boy" reputation at school and why he compares his youth in Cleveland Heights, Ohio to the HBO series, The Sopranos
Why he had to conceal his love of poetry as a youth
What he learned about himself as a teen by seeing a psychologist
Who is Michael's hero?
The craft of the interview and why it beckons him
Why Michael named his first radio show: "Beyond the hot tub" and why it wasn't as raunchy as the title suggests
His views on his fellow interviewers: Jim Lehrer, Charlie Rose, Bill Maher and Terry Gross
What he's doing to extend his longevity and "keep the dreaded dragons of dementia away."
Why he'd rather be more "like a good Buddhist"
What he misses about his KGO radio days
Why he describes texting, instant messaging and twittering as a "Brave New World"
What's exciting to Michael about podcasting and iTunes
The interview was recorded at the KQED studios in San Francisco on April 21st, 2009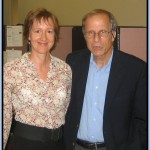 In Part Two of the interview, Michael discusses WHY GREEN FORUMS MATTER – environmentalism,  Tom Friedman, how he prepares for Forum and how he deals with both scorn and adulation from listeners.  He also talks about the future of Forum.
Fresh Dialogues interviews are now available at iTunes. Just type FreshDialogues in the search box and you can listen to or download our archives for free.